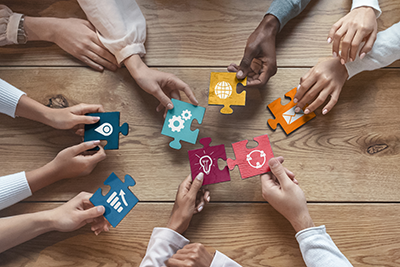 In a new issue of the Principle 6 Newsletter, republished below, Mike Mercer unpacks how credit unions are—or should be—reinventing themselves for the future. What if all 5,000+ credit unions in the U.S. embraced a "Netflix-style transformation?" the former president and CEO of Georgia Credit Union Affiliates and 2020 inductee to the Cooperative Hall of Fame writes.
Read the full issue of Principle 6 Newsletter below. And while you're thinking about "cooperation among cooperatives," take a moment to consider how you and your cooperative practice this principle. NCBA CLUSA is on a mission to document Principle 6 collaborations across the country so we can identify trends, document best practices and share this knowledge with you—our fellow cooperators!
Share your example of Principle 6
Principle 6 Newsletter – Could We Invent Credit Unions Today?
Issue 7 – October 14, 2020
For years, credit union members, on average, have been measurably happier than bank customers. But, with the rise of online and mobile banking, credit unions have found their advantage slipping away. – Dennis Campbell, "Member Experience and Service Excellence," Filene
Management needs to bring as much focused execution to strategic renewals as it brings to other projects that are vital to business performance…our research and experience suggest that a company's strategic renewal shouldn't have to compete with the pressures of day-to-day. Rather, it requires a full-fledged commitment and the necessary funding and resources. – MIT Sloan Management Review, Winter 2014
Every industry — including your own — will face digital future — where past rules no longer apply. Your future competitors will be those with digital capabilities much as what Netflix has mastered over the last two decades to redefine entertainment. Netflix could well have withered away if it had focused on DVD-distribution and logistics. But, it focused on compelling customer experience around entertainment. – K. Venkatraman, "Netflix: A Case of Transformation…" 4-16-17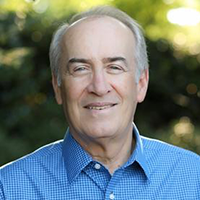 Credit unions and co-ops were a pre-existing condition for everyone reading these words. Somebody taught us about the history and the heritage. We have all read the stories, attended the classes and (for many) been to the museums. BTW, if you haven't, thought framers should make it to the museums in Levi, Quebec and Manchester, NH. It doesn't take long to realize that credit unions were formed and nurtured during different times, under very different circumstances.
We're told now that working folks had basic and significant unfilled needs back then. There was no easy way to systematically save money. If one could save a few bucks, it was unlikely that any interest could be earned. For most, there was no affordable way to borrow money. Employers needed a stable work force that didn't have to leave the job to conduct their financial affairs. For government, during the depression years, it was difficult to mobilize savings so that consumers could start spending money in order to get the economy moving again. Volunteer-run credit unions deploying the inventions of payroll deduction, banking at work and character-based lending were quickly and widely embraced. Credit unions provided unique value built on the chassis of cooperative structure.
And, there were champions. The story goes that Boston merchant Edward Filene bankrolled the missionary work…among other reasons, so that customers to his basement discount store would be able to buy more merchandise. His comrade, Roy Bergengren, travelled the country, leaving organizers and teachers in his wake. Volunteers were recruited, throwing money in the proverbial cigar box and meeting at the kitchen table. The sponsor companies provided an office and let the volunteers roam the workplace, signing up folks for payroll deduction. State and federal legislators provided public policy cover.
Enabling infrastructure quickly materialized. Leagues and CUNA blossomed in the 1930s. An insurance company was formed by them in 1936. The leagues hired a few folks that took on the work of organizing and nurturing new credit unions toward self-sufficiency. The world looked away for a decade as war dominated everybody's priorities. The US industrial state took off after the war…the hay day of new credit union formation. The middle class was born and families had disposable income for the first time. It was a good time to be a consumption lender (appliances, cars, weddings, et al).
Over 90 or so years, credit unions have come to touch over 100 million Americans and gathered more than $1 trillion in member deposits. They are telling the other 100 million bankable citizens to 'open your eyes' to credit unions. On a roll! It is no exaggeration to claim that US credit unions are one of the most successful flavors of cooperative enterprise in the world!
But, (you knew there would be a 'but')…
Could we do it again today?
Imagine. It's 2020. There are no U.S. credit unions. Let's say we know about cooperatives… in agriculture, housing and a few other sectors. We might even allow that there are a few European cooperative banks. There are certainly needs out there. Over half of Americans have had no real increase in family income in 3 or 4 decades. Many of them can't cover a small shock with savings. Credit is hard to get and near impossible to afford for the less advantaged. We are in the midst of extraordinary technological advances that are having the effect of digitizing everything. Information is ubiquitous. Work is changing. Industries are being transformed. Wealth is highly concentrated. Politics are polarized. And, the pandemic has everybody thinking a little different.
Imagine. Jeff Bezos (our modern-day Filene) determines that shoppers at Amazon should be provided with access to affordable/easy financial services. He spends a couple of weeks in San Sebastian Spain and learns about the Mondragon co-ops (Filene looked to India for his inspiration). Bezos gets the idea that a financial cooperative is a way to connect people to Amazon with a sense of ownership, likely so he doesn't have to consider providing shoppers with a slice of company equity (Universal Basic Equity is a thing in DC circles). He shares his thinking with Dick Ensweiler, in San Sebastian at the same time…offers to bankroll him if he can design a solution and gather support. Dick agrees to take the job.
Jeff tells Dick that he doesn't want just an Amazon financial co-op… he wants Dick to create a 'movement.' As grassroots as possible. Mr. Bezos reasons that he'll need lots of political cover from organizations less incendiary (than Amazon and the Washington Post) at the White House. So, where does Dick start? He needs a compelling plan. He'll need apostles. Eventually, he'll have to address infrastructure… and not just trade associations. Tech firms? Payroll firms? Academia? Advocates in government would be good. Should he approach state or federal lawmakers first?
Before all of that, Dick needs a street-level value proposition. The 1930s tricks are unlikely to impress. At-work and in-person banking are hardly necessary in the digital world of financial co-ops 2020. Volunteer decision-making and character-based (co-signor) lending wouldn't figure much into his thinking. Depression era government sponsorship (separate charter, unique regulation/supervision, non-FDIC deposit insurance and non-Fed lender of last resort) would be hard for Dick to imagine. And, it would not likely occur to Dick to use the words 'credit' and 'union' to brand the new financial co-ops.
Amazon and other online retailers care most about digital/mobile customer interactions. Bezos and his like would insist on mobile-fist, maybe mobile-only service distribution. They might even be willing to provide the technology to build it. In the 1950s, companies offered office space and HR support to start-up credit unions. Today, sponsors might offer server space and code writers. Capital would have to be assembled to invest in data analytics and artificial intelligence. Growth would have to be engineered to run an exponential curve, free of balance sheet leverage limitations.
There would be lots of questions that need solving. Who would the new financial co-op seek to serve? What are their pressing financial needs? How could the new organizations disrupt whoever is poorly serving those needs now? What products and services would the new co-ops provide? What would have to be unique about how those products are distributed? How would the word get out to consumers? Who would the new financial co-ops need to partner with?
Wait a minute…
Aren't these the same questions that need answers today… by existing credit unions? Shouldn't the answers to these questions be informing investments and talent development in the years ahead? Won't some number of the slightly more than 5,000 credit unions leap into the future by embracing Netflix-style transformation? A few have already started. Alliant CU just closed its last in-person branch and is financing electric automobiles in concert with Tesla… online.
Netflix recognized the winds of change. They were willing to rethink excellence from the consumer's perspective. They were willing to not be all things to all customers. They re-engineered everything. Kiosk to streaming. CD to download. Catalogue to AI-driven individual offers. Locational convenience to digital service experience. And, they displaced pennies from distribution with dollars from proprietary content. Today, Netflix has a market cap of $238 billion!
What is the credit union version of all that??
The question is not "could we invent credit unions today?"
Rather, it should be "will we re-invent credit unions in time?"
And, for this audience, will thought framers lead toward transformation with the small number of tradition-busters (like Alliant)…or rationalize tradition-preservation with the majority?
Finally, for Dick, do you know Jeff Bezos?
Stay tuned,
Mike