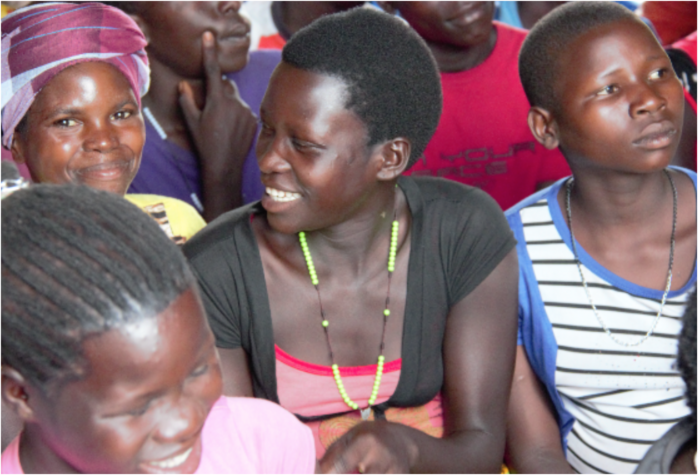 This blog is the first in a series highlighting the outcomes of NCBA CLUSA's Mastercard-funded Youth Empowerment Through Agriculture (YETA) project in Uganda. An effectiveness study created by NCBA CLUSA's Monitoring & Evaluation Team lifts up project impacts like improved sexual and reproductive health, a rise in entrepreneurial behavior and stronger cooperatives.
One of the key features of the market systems approach is addressing the underlying causes of at-risk and unemployed/underemployed youth. These may include a range of socio-economic, cultural, political and ecological factors, and different segments of the population tend to experience their impacts differently. For example, a 20-year-old female may experience the effects of climate change more acutely than a 20-year-old male in the same community and socio-economic class. This type of variation in experience can also be observed across age boundaries.
In response, program implementers must ask, "What underlying causes should be prioritized that could lead to stronger positive impact?" and "How can those underlying causes be addressed?" In this blog, we share the Youth Empowerment Through Agriculture (YETA) approach to addressing Sexual Reproductive Health (SRH) as one of the underlying causes—and outcomes—of the project.
YETA supported activities at the health systems, community and individual levels. Health systems support included creating adolescent-friendly corners in health centers and providing training to health service providers on adolescent-friendly services. Community level support included social networking, mobilizing peer leaders, distributing condoms, and facilitating referral and communication processes. At the individual level, youth were trained in safe sex practices, proper condom use and building healthy relationships. The project also encouraged youth—particularly girls—to openly discuss and ask questions about their health.
In late 2019, NCBA CLUSA conducted an effectiveness study involving quantitative and qualitative methods to measure the impact of the project. The quantitative survey data from 2019 was compared with baseline data from 2016. The contingency analysis, used to measure the association between variables, indicates a strong association between Sexual Reproductive Health (SRH) behavior and program exposure. SRH behaviors were operationalized in terms of accessing SRH related counseling and healthcare services.
SRH testing and counseling In 2016 (before YETA), only 45 percent of youth reported to have received SRH counseling compared to 81.37 percent in 2019—an increase of 81 percent.
Utilization of health care services In 2016 only 45.83 percent of youth accessed health care services compared to 68.63 percent in 2019—an increase of 26.63 percent.
SRH pass/fail score Only 75 percent of the participants not exposed to YETA (2016 sample) received a passing SRH score compared to 93.14 percent of the 2019 sample, indicating a 24.18 percent increase. The SRH score of 93.14 percent in 2019 also exceeds the project target of 76 percent of youth accessing SRH services. The SRH pass/fail score represents the overall score of SRH testing and counseling; and utilization of healthcare services.
YETA activities influenced community ecology by creating an enabling environment for youth to enhance their human potential. The program partnered, coordinated and collaborated with local institutions including banks, governments, health systems, community groups and individuals. In addition to specifically targeted training activities related to SRH and economic behavior, the project invested in strengthening youth associations, providing incubation kits, and instituting peer-to-peer exchange learning mechanisms.
90-95 percent of the youth in YETA districts knew their HIV status. Average coverage was 92 percent.
More than 95 percent of the youth in Kiryandongo and Kole accessed HIV and STI related counseling and testing services. Dokolo and Masindi had a coverage level of 90 percent. Average coverage was 83 percent.
More than 95 percent of the youth visited a health clinic for family planning and SRH between February and July 2019 in Kole.
The respondents said their change in behaviors led to the overall well-being of themselves and their families. The majority reported that harmony in the family was increased due to stable relationships, pregnancies were delayed, and unplanned pregnancies were prevented due to abstinence and the practice of family planning methods. The tracking of menstruation cycles helped young girls seek timely care if they missed or had an abnormal period, and the utilization of healthcare services led to improved SRH.
Youth are now well informed about their HIV/AIDS status, and very knowledgeable about safe SRH practices. YETA participants accessed healthcare services for counselling/testing of STI/HIV and family planning as well as for seeking treatment for SRH related illnesses. The respondents also emphasized that HIV/AIDS related stigma in their communities were reduced due to mass sensitization campaigns.Young girls have also gained more respect within their communities and the majority of respondents reported a reduction in gender-based violence.