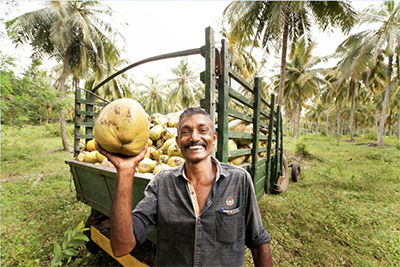 This fall, the fair trade movement commemorated the first anniversary of the International Fair Trade Charter. Launched in 2018, the International Cooperative Alliance was among the charter's early supporters. The charter has now been recognized by over 450 organizations and networks.
ICA's signing of the International Fair Trade Charter was another step in the collaboration between the fair trade and the cooperative movements. Because of their shared values, the two movements are natural partners in advocating for a people-centered business model. They agree that only a private sector that puts people and not capital at the core of its business can achieve sustainable development, spur inclusive growth, alleviate poverty and create economies and societies that leave no one behind.
The charter reflects this close alignment of the fair trade vision and the 7 Cooperative Principles. Decent work, democratic decision-making and the empowerment of vulnerable groups—including women—are fundamental aspects of both the charter and the cooperative identity. The charter also credits cooperatives with helping disadvantaged producers and workers improve their access to markets.
The first anniversary of the charter coincided with the UN Summit on the Sustainable Development Goals (SDG) on September 24 and 25, 2019. The SDGs have created new opportunities for cooperatives and fair trade organizations to join forces and champion people-centered business as a way to acheive justice, equity and sustainability for people and planet.
"One year ago, we had the opportunity to show our support of the fair trade movement by signing the International Fair Trade Charter and validating our common path towards fairer economies that put people first before profit," ICA Director General Bruno Roelants said. "Today, we continue looking forward to working together for just economies and sustainable communities for all."