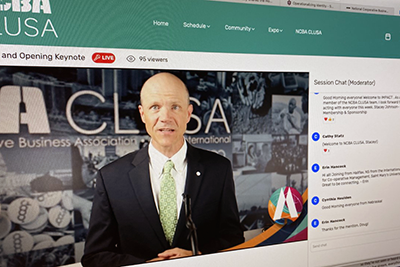 We're two days into the 2021 Cooperative IMPACT Conference, but that doesn't mean it's too late to be part of this year's premier event for cooperators! You'll have the full month of October to catch up on any sessions you may have missed, like today's inspiring keynote conversation between Sara Horowitz and Esteban Kelly.
Tomorrow, we're looking forward to the second day of our IMPACT International Track, made possible by the U.S. Agency for International Development (USAID) and sponsored by the U.S. Overseas Cooperative Development Council (OCDC) and its members. We'll explore how cooperatives are innovating to curb climate change and hear from government officials, climate experts and even a worker-owned recycling co-op in Argentina.
At noon, we're thrilled to have globally recognized researchers and scholars Jessica Gordon Nembhard and Anu Puusa on the agenda for conversation about where the co-op movement is headed, led by our shared identity. Tomorrow's programming also covers how co-ops are transforming the caregiving industry, the invisible impact of women in cooperatives and much more.
Our live, in-person programming at the National Press Club in Washington, DC will take place Thursday and Friday, October 7 and 8, and features Sen. Tina Smith (D-MN), Sen. Mike Rounds (R-SD), Secretary Tom Vilsack and Administrator Karama Neal. On Thursday, Sens. Smith and Rounds will receive this year's Cooperative IMPACT Champion Award for their work to create an environment in public policy and legislation that allows co-ops to grow and thrive.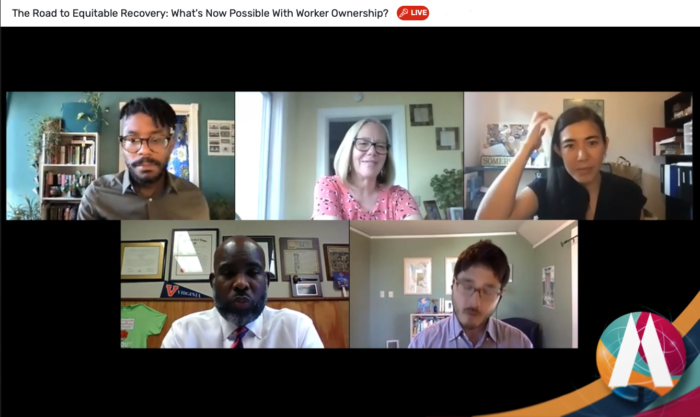 At noon on Thursday, Dr. Karama Neal, Administrator of the U.S. Department of Agriculture (USDA)'s Rural Business-Cooperative Service, will unpack a number of topics relevant to cooperatives. Her keynote, sponsored by Nationwide, will explore how co-ops and USDA can partner to fight climate change, boost food security and build fair, resilient agricultural markets. Dr. Neal will also address longstanding inequities in USDA programs.
Then on Friday morning, Secretary of Agriculture Tom Vilsack will take part in a live, in-person keynote conversation with Cornelius Blanding, Executive Director of the Federation of Southern Cooperatives/Land Assistance Fund. Their conversation will focus on the critical role cooperatives play as people seek to build back an economy that is more equitable and resilient—both in the U.S. and around the world.
Each of these sessions will be livestreamed on the IMPACT Website, but cooperators are invited to join us in person as well. Just add "Thursday In-Person" and/or "Friday In-Person" under "Additional Items" during registration. Your safety is important to us. Please review the National Press Club's COVID-19 Safety Guidelines prior to registering for our live, in-person programming.
THANK YOU TO OUR IMPACT CONFERENCE STRATEGIC SPONSORS