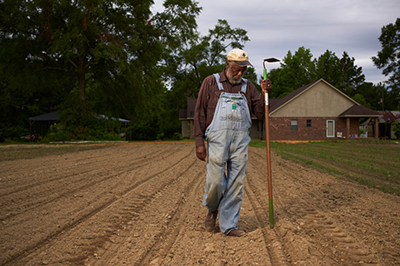 NCBA CLUSA will present a virtual briefing on Thursday, July 23 from 11 am-noon in partnership with Growmark, the Federation of Southern Cooperatives/Land Assistance Fund and Organic Valley. Cooperators and supporters are welcome to join us for this widely attended event.
Hosted by the bipartisan Congressional Cooperative Business Caucus, "Co-ops in the Food Supply Chain: Resilience and Innovation in Response to COVID-19" will highlight how cooperatives have weathered the challenges brought on by COVID-19 and what policies can provide the needed support as the pandemic continues and communities look to rebuild.
Two million U.S. farmers belong to agriculture cooperatives that drive our food systems, and food co-ops nationwide strive to support local food systems. Together, these businesses help preserve food security and sustain our local economies, despite the strain COVID-19 has placed on the sector.
Moderated by NCBA CLUSA president and CEO Doug O'Brien, next week's briefing features the following co-op experts:
Chuck Spencer
Executive Director of Corporate and Government Relations, Growmark
Cornelius Blanding
Executive Director, Federation of Southern Cooperatives/Land Assistance Fund
Jerry McGeorge
Director of Corporate Affairs, Organic Valley