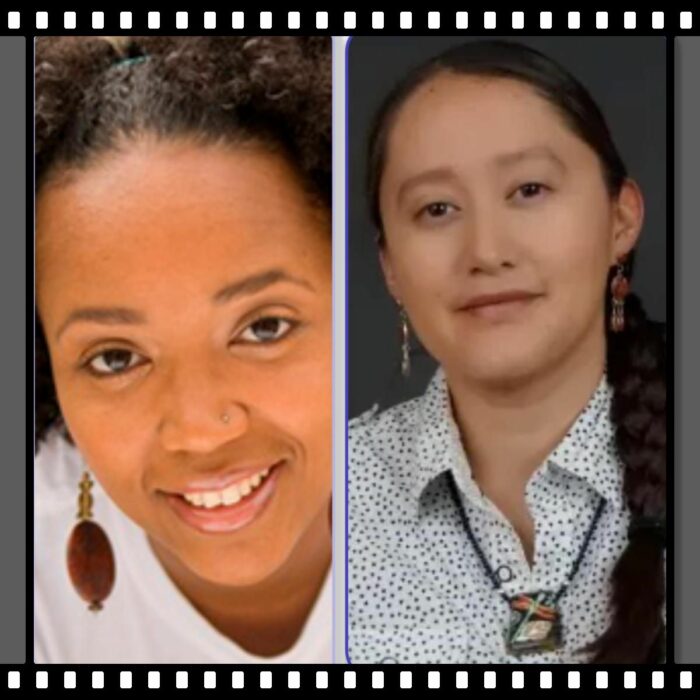 Tune in to WOL 1450 AM, 95.9 FM and WOL Live Stream, December 16, 2021 at 10:30 am Eastern, for Everything Co-op, hosted by Vernon Oakes. This week Everything Co-op gives you an opportunity to suport the 6th principle of cooperatives, which is Cooperation among Cooperatives. LaKeisha Wolf, Executive Director of Ujamaa Collective, and Kandis Quam, an artist with the Ancestral Rich Treasures of Zuni Cooperative (ARTZ), will share information about their collectives, and the products that can be purchased during the upcoming holiday season.
LaKeisha Wolf is a co-founder and serves as executive director of non-profit Ujamaa Collective. She leads through the lens of creativity and community, working with artists and organizers to develop place-making strategies, models of equity for community resources, as well as local and global partnerships rooted in the values of fair-trade entrepreneurship, mutual aid and wellness. Additionally, as a community cultural worker and teaching artist, LaKeisha provides support and workshops in the areas of culturally responsive arts and wellness practices and cooperative enterprise development. She is a 2021 Sybil's Shrine Artist-in-Residence, a new artist home residency program for Black creative mothers based in Pittsburgh, PA.
Ujamaa Collective is a grassroots organization that works to center Black/Africana people within a cooperative economics practice. provides a cooperative retail boutique for makers and artists to connect with conscientious consumers.
Kandis Quam is one of many artists at the Ancestral Rich Treasures of Zuni Cooperative (ARTZ). She grew up in an artistic family, where she learned how to navigate the art show world by observing her parents, Jayne and Lynn Quam. Her main subject matter of choice is imagery with a heavy Zuni influence. Through the use of visual media Kandis seeks to bridge the past with the present and create change through beauty. She also hopes to instill a sense of cultural preservation in the modern age younger generation through art.
The Ancestral Rich Treasures of Zuni Cooperative is the only Zuni Artists Owned and Managed Cooperative in New Mexico. The formation of the Cooperative was founded to give back the power to the artist. To ensure that they receive the full monetary value they ask for.