NCBA CLUSA's 2016 National Purchasing Co-op Conference will feature a unique mix of sessions, networking and activities designed to help attendees "Elevate Connections" within the diverse shared services sector. Attendees will learn how to facilitate growth at their co-op and engage their members by utilizing technology and taking advantage of their unique identity as cooperatives. To help attendees implement these new ideas, NCBA CLUSA will also host seven sponsoring organizations dedicated to supporting cooperatives with their suite of services.
On Tuesday afternoon, each sponsor will have a few minutes on the main stage at the podium to introduce themselves and share some information about what they do and how they can help your co-op. Three ROI Roundtable sessions of 20 minutes each will follow, allowing attendees to enjoy small break-out Q&A opportunities to learn about the sponsors' products, share challenges at their co-op and hear insight on new trends in their sector.
Below you'll find a full list of those participating in the ROI Roundtables. Please be sure to read-up on these leading-edge organizations in advance and come prepared with questions.
Premier Sponsor


LBMX is the leading provider of real-time data technology solutions exclusively for co-operatives and their independent members. They help groups deliver on their promise of real value with a suite of applications designed to improve rebate management, capture plateau opportunities, maximize and flex buying power and enable more strategic purchasing decisions, all by using real-time data.
---
Silver Sponsor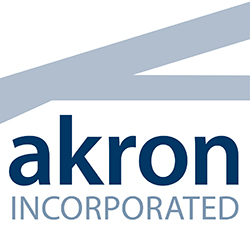 Founded in 1997, AKRON, Inc. is a leading provider of custom-built software solutions and services. Armed with a team of talented developers who are committed to maintaining technological leadership in today's fast-paced world, we are dedicated to providing innovative solutions that will energize your business and enhance communication with your clients. Our core services include web-based solutions for statistical data collection and analysis, online survey collection and implementation, and business website design and implementation. AKRON, Inc. is the sponsor of our CEO Salary Survey.
---
Bronze Sponsors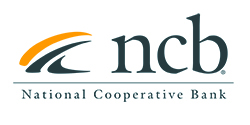 National Cooperative Bank (NCB) provides comprehensive banking services to cooperatives and other member-owned organizations throughout the country. In accordance with their congressional charter, NCB has a significant commitment to community revitalization. For Purchasing Co-ops, this means cash management solutions, highly competitive rates, variable lines of credit and loan programs. NCB is the sponsor of our Cross-Sector Reception.

Used by thousands of cooperatives all over the world, .coop is the global identity for the cooperative movement. The .coop domain helps co-operative organizations enhance and market their businesses, better connect with their members and network with other cooperatives across the world.
---
Integration Sponsors

As a provider of leading-edge financial process automation solutions for buying groups, purchasing co-operatives, and their members, Corcentric can connect your entire community electronically. Key capabilities include private-labeled Web portals, easy ERP integration, price file validation, contract compliance management, rebate management, invoice translation and validation and more. Corcentric is the sponsor of our USB Smart Drives.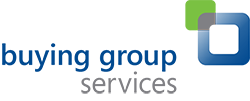 Specializing in the formation, development, and operation of Buying Groups across North America, Buying Group Services Inc. (BGS) is led by a team of experts prepared to go beyond traditional consulting duties to deliver success. Services include Rebate Program Benchmarking, transition from Direct to Central Bill, Member Recruitment and even helping Boards make the transition to an effective governance model. Our team can also offer insight on Accounting and Administration needs, Financial Reports and group metrics and assisting U.S. groups that are looking to expand operations into Canada. Buying Group Services is the sponsor of our Ideation Wall. 
---
Exhibit Sponsor

The MOQBuy system and services solves the problem of how a small business can compete with a much larger business by increasing their buying power. Our software allows a group of small businesses to make a combined purchase as a single large order, with no need for direct communication or coordination among the businesses. We ease concerns about meeting minimums and help earn participating organizations the price discounts from distributors and manufacturers. Our mission is to help the small business owner increase their margins and compete directly with the national chains, big box stores and large online retailers.
---
Associate Members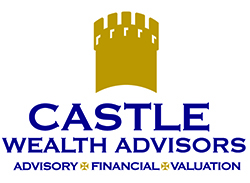 Castle Wealth Advisors is a fee-only financial advisory firm that designs and implements financial strategies for closely-held business owners to achieve their goals and protect their business
and family assets. Offering a full suite of consulting, valuation, transition and retirement plan management services, Castle Wealth has been a resource for Purchasing Cooperatives for more than two decades.

Dorsey & Whitney is a law firm that applies a business perspective to clients' needs. Marrying their extensive cooperative experience with a priority to understand the context of your business first, Dorsey has become the go-to resource for legal solutions in the cooperative sector. With offices around the globe, Dorsey can offer your co-op access to native legal experience virtually anywhere in the world.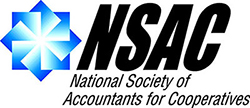 The National Society of Accountants for Cooperatives (NSAC) is comprised of professionals actively involved with the financial management of cooperatives. NSAC strives to provide accounting, tax and business education uniquely tailored to cooperatives while supporting cooperatives in business interests and offering networking and professional development opportunities

The Wegner CPAs cooperative group has over 65 years of combined knowledge and experience working in the cooperative sector. Led by nationally recognized experts in the cooperative field, Wegner currently works with over 60 cooperative groups all across the country including purchasing. Their services include audits, reviews, compilations, tax returns, bookkeeping, controller services and more.