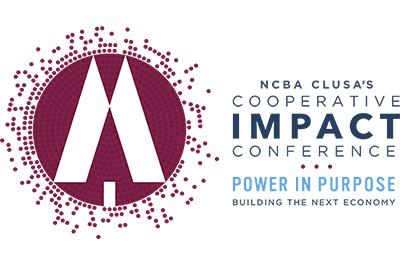 Planning to attend this year's Co-op IMPACT Conference, but haven't made reservations for your stay at the Sheraton Pentagon City in Arlington, Virginia yet?
Our exclusive IMPACT 2019 room rate of $169 per night is available until midnight on Sunday, September 8. This rate applies to all stays between September 24 and October 7, so come early if you have additional meetings in the area, or stay an extra day to be part of the Co-op 5K on October 5.
Book your room online or call the Sheraton Pentagon City at (703) 521-1900. Rooms may still be available after September 8, but not at the discounted rate.
The Sheraton Pentagon City is located five miles from Reagan National Airport and offers free airport transportation and shopping center shuttle service.
NCBA CLUSA's Co-op IMPACT Conference is the only national cross-sector event for co-op developers, business executives, financers, policymakers, legal professionals and thought leaders. This year's theme, "Power in Purpose: Building the Next Economy" highlights how co-ops—as principled, purpose-driven businesses—are building a stable, sustainable economic future.
See the full agenda, or check out our speakers.