NCBA CLUSA is pleased to announce the candidates running to fill five seats on the 2017 Board of Directors: Joseph Bergeron, Cornelius Blanding, Linda Brockway, Carla Decker, Esteban Kelly, Barbara Peterson, Hans Theyer and Karen Zimbelman.
The NCBA CLUSA Board directs and inspires the organization. The Board brings consistent focus to the association's longer term impacts, results, purposes and future opportunities to serve the needs of members; emphasizes proactive leadership in policy development, clear distinction and respect for board and management roles, collective decision-making after consideration and encouragement of a diversity of viewpoints and evaluation of organizational performance in terms of strategic and measurable results
. Finally, the Board assures excellence in governance through a disciplined approach based on adherence to the highest standard of ethical conduct in all aspects of its guidance, decision-making, and leadership of the association.
The online election will open March 27 and close April 27, 2017. During this period, NCBA CLUSA members in good standing—those who have renewed their membership for 2017—are invited to cast their votes.
 If you or your organization is uncertain about your renewal status, please email membership@ncbaclusa.coop.
The NCBA CLUSA Board election is handled electronically through Simply Voting, a secure, cost-effective and environmentally responsible online platform for election services.
The election results will be announced at NCBA CLUSA's Annual Business Meeting & Virtual Town Hall, which will be held May 2 at NCBA CLUSA headquarters in Washington, D.C.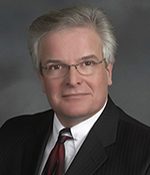 Joseph Bergeron
Joseph Bergeron has served as president of the Association of Vermont Credit Unions, a statewide trade association, since 1982. As chief executive of the association, Bergeron is the primary political advocate for credit unions to Vermont's state and federal legislators. In addition, he and his staff provide technical and advisory support for credit unions, educational resources for credit union staff and volunteers, and arrange for group purchasing of discounted critical programs to support the operations and advancement of Vermont credit unions. Bergeron is actively involved in the national credit union movement. Prior to joining the NCBA CLUSA Board of Directors, he served for six years on the Credit Union National Association (CUNA) Board of Directors. He continues to participate in various CUNA and American Association of Credit Union Leagues (AACUL) committees. His experience in the credit union sector has spanned cooperative development, legislative and regulatory issues and advocacy.
During his tenure leading Vermont's credit union community, Bergeron has been actively involved in connecting credit unions with other cooperative sectors. He was a founding board member of the Northeast Cooperative Development Institute, as well as the Energy Cooperative of Vermont—a local fuel oil, wood chip and energy service provider. While chairing CUNA's Cooperative Alliances Committee, he explored mutual opportunities with representatives of various other cooperative sectors.
Bergeron has also been actively involved at the international credit union level in a working partnership with credit unions of Peru, having explored development of deposit insurance, consulting on Peru's emerging ATM network and assisting in the creation of multiple international credit union-to-credit union partnerships.
Among major Vermont credit union developments during Bergeron's tenure are the re-write of Vermont's credit union statutes, development of a shared debit and ATM network and defense against state-level credit union taxation attempts. During his tenure, credit union membership in Vermont has grown to 54 percent of the state's population.
Beyond duties in Vermont and with the national association, Joe serves on the board of directors of TRICORP Federal Credit Union and is its past board chair. He also serves on the advisory board of the Champlain College Center for Financial Literacy for high school and college students. On a personal level, he is a past chairman of the Far Post Soccer Club, the largest youth soccer organization in Vermont, and is a member of the Business Advisory Council of Vermont Congressman Peter Welch.
---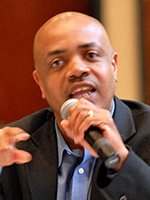 Cornelius Blanding 
Cornelius Blanding began his career in development work as an economic development intern for the City of Miami Beach and has since gained a broad experience base including rural, international and cooperative economic development.
His experiences include business and project development, management and marketing. He has worked as a small business development and management consultant, manager of a multi-million-dollar revolving loan fund, domestic and international project director, Director of Field Operations & Special Projects, Deputy Director and currently Executive Director of the Federation of Southern Cooperatives/Land Assistance Fund.
Blanding has also served and continues to serve on various boards and committees, including NCBA CLUSA, the Agricultural Safety & Health Council of America, the Southeast Climate Consortium and the Presbyterian Committee on the Self Development of People.
---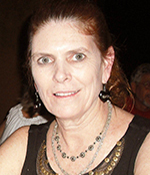 Linda Brockway
Linda Brockway is the President of Economic Consultants for Housing Opportunities (ECHO), Inc., a full-service Homeownership/Economic Development Consulting Firm that works with residents, housing authorities, cooperatives, city governments, county governments, nonprofit organizations, financial institutions, the U.S. Department of Housing and Urban Development and other organizations to develop strategic plans, self-sufficiency programs, Welfare reform programs, economic development, homeownership programs and other self-sustaining programs for low-income families to support the development of affordable housing, including the development of housing cooperatives.
ECHO, Inc. has written and received more than 90 grants totaling over $7 million from grant funds. ECHO, Inc. also helps nonprofit organizations, cooperatives, public housing authorities and local governments write grants to assist residents.
Brockway has been working directly as a national speaker for the United States Department of Housing and Urban Development to train and work with the agencies to provide the successful development of Section 32, successful monitoring of Section 3, and successful monitoring of Section 42.
Brockway has also spoken for the National Association of Housing Cooperatives (NAHC), Midwest Association of Housing Cooperatives, the National Association of Housing and Redevelopment Officials, NCBA CLUSA and numerous local associations. She has also worked to develop the governance training course, mortgage pay-off course and strategic planning courses offered by NAHC.
---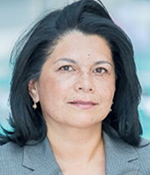 Carla Decker
Carla Decker joined District Government Employees Federal Credit Union (DGEFCU) as President and CEO in 2001. Chartered as an employer‐based financial cooperative, DGEFCU later acquired a community charter to serve Washington, DC's Latino population. Decker advanced DGEFCU's community charter through ACCESO, an innovative collaborative and credit union service organization that linked multiple credit unions to address the financial needs of the local immigrant and underserved community. Under her leadership, DGEFCU attained the designations of "Low Income Credit Union" and "Community Development Financial Institution." Prior to joining DGEFCU, Decker held various financial and operational management posts in tenures with PAHO/WHO Federal Credit Union and Transportation Federal Credit Union.
Decker is a founding member of the Network of Latino Credit Unions & Professionals. She was elected to the charter Advisory Council of the National Credit Union Foundation's Development Education Program. She was appointed chair of the Consumer Financial Protection Bureau's inaugural Credit Union Advisory Council and was President Obama's nominee to the Board of the National Credit Union Administration. The National Association of Federal Credit Unions named her "CU Grassroots Activist of the Year."
Decker currently serves on the boards of the National Federation of Community Development Credit Unions, the Cooperative Development Foundation and NCBA CLUSA. She represents NCBA CLUSA as the U.S. delegate to the board of Co‐operatives of the Americas, a region of the International Co‐operative Alliance (ICA).
Decker also designs for and delivers cooperative leadership curriculum to the Caribbean Credit Union Development Education Program.
Originally from Peru, Decker immigrated to the U.S. to pursue higher education. She holds a Master's degree in International Policy and Commerce from George Mason University in Virginia.
---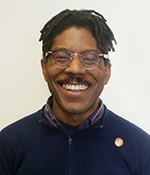 Esteban Kelly
Esteban Kelly is the Executive Director for the U.S. Federation of Worker Co-ops (USFWC) and a co-founder and the first board President of the cross-sector Philadelphia Area Cooperative Alliance (PACA).
Kelly is a visionary leader and compassionate strategist who inspires organizers by drawing on science fiction, social theory and collective liberation. Esteban has been a professional facilitator for more than 20 years, harnessing creative energy and organizational skills to advance food sovereignty, solidarity economy and cooperative business, gender justice and queer liberation, and movements for racial justice. In that vein, he co-founded AORTA (Anti-Oppression Resource & Training Alliance), a worker co-op devoted to strengthening movements for social justice and a solidarity economy by building the capacity of leaders, projects, co-ops and other value-aligned organizations through education, facilitation and consulting.
Formally introduced to cooperatives as an undergraduate in the student housing co-ops at UC Berkeley, Kelly soon began organizing co-ops across Canada and the U.S. with the North American Students of Cooperation (NASCO). He was inducted into NASCO's Cooperative Hall of Fame in 2011 in recognition of his ten years of service—including seven years on their board and three years working as their Director of Education and Training.
Kelly previously worked as Development Director and then Staff Director for the New Economy Coalition (formerly the think-tank known as the New Economics Institute). From 2009 – 2011, Kelly served as Vice President of the USFWC and a board member of the Democracy At Work Institute (DAWI). He was also on the boards of the Cooperative Development Foundation (CDF) and the U.S. Solidarity Economy Network (SEN). He has served on the board of NCBA CLUSA since 2011 and is an advisor to the international network of artist-activist trainers, Beautiful Trouble.
A child of Jamaican immigrants, Kelly has advocated for workplace democracy through the international worker co-op federation known as CICOPA alongside the International Co-operative Alliance (ICA). Academically, Kelly researched gentrification and urban uprisings in the U.S., urban planning, so-called "megacities," land reform in Brazil and the social and solidarity economy in Canada. Nevertheless, after many years as a PhD student of Marxist Geographers at the CUNY Graduate Center, Kelly exited academia with a master's degree in Anthropology.
Firmly rooted in West Philadelphia, Kelly worked through a major food co-op transition during his eight years as a worker–owner at Mariposa Food Co-op, where he co-founded its Food Justice & Anti-Racism working group (FJAR) and institutionalized the Mariposa Staff Collective. In light of these efforts, Kelly became a two-term Mayoral appointee to the Philadelphia Food Policy Advisory Council (FPAC), which offers advice for municipal policy and best practices that promote food access, food sovereignty, sustainability, and just labor practices for food chain workers.
Esteban is the former President of the LCA housing co-op, a land trust where he lives with his partner and two daughters through domestic, open adoption.
---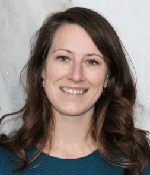 Barbara Patterson
Barbara Patterson serves as Government Relations Director for the National Farmers Union (NFU), a general farm organization founded as the Farmers Educational Cooperative Union of America in 1902. Patterson advocates on behalf of family farmers, ranchers and rural communities to Congress and the Administration. She focuses on trade, livestock, competition, nutrition and cooperatives. In addition, Patterson is Project Director for the Local Food Safety Collaborative, a project that aims to educate and train local food producers and processors on the Food Safety Modernization Act.
In her capacity at NFU, Patterson works to connect farmers with consumers by serving on the boards of the National Consumers League and the Consumer Federation of America.
Prior to her employment with NFU, Patterson worked as a policy associate for the New England Farmers Union. In this role, she analyzed cooperative development statutes in the six New England states and contributed to the New England Farmers Union Cooperative Manual to foster strategic co-op development in the region.
Of particular interest to Patterson is the use of cooperatives for rural economic development and as a pro-competitive tool for farmers and ranchers, as well as cooperative history.
Patterson has a bachelor's degree in History from the University of Michigan and a Master's of Science degree from the Friedman School of Nutrition Science and Policy at Tufts University.
---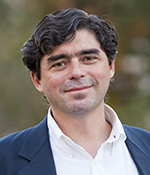 Hans Theyer
Hans Theyer was born and raised in Chile, where he studied economics and—after working in the financial sector for five years—received a British Council scholarship that allowed him to pursue an MBA at the London Business School. Upon returning to Chile, Theyer worked at a startup and then joined Microsoft. After five years of business development, sales and partner management, he saw an opportunity in headquarters to combine business skills and passion: helping poor rural communities through technology.
In 2009, and after extensive work in rural settings in India and other countries of Southeast Asia, Theyer left Microsoft and, encouraged by his wife to "dream big," fully dove into the world of development. At Agros International, he worked with rural communities in Central America and Mexico implementing their novel and holistic approach. Agros helps communities purchase land, build villages, access education, health and credit through a seven-year accompaniment. After Agros and together with a few friends, they formed a small consulting firm that assisted companies seeking to weave social impact into their business strategy—Washington's State first B Corporation.
Theyer joined Fairtrade America in June 2013 as the organization's first employee. Now Executive Director, he defines himself as "our farmers and their families' sales guy." His guiding ambition is to help families in remove villages sell their products in the U.S. as a way to free themselves from the generational poverty so many are trapped in.
Theyer is happily married to his wife of twenty years, and is the proud father of two sons, ages 16 and 17.
---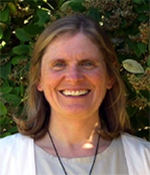 Karen Zimbelman 
Karen Zimbelman currently serves as National Co+op Grocers' Senior Director of Membership and Cooperative Relations. She has worked with and for co-ops at the local, regional and national level since 1980. Until mid-2007, she also served as Executive Director of Cooperative Grocers' Information Network (CGIN, now Cooperative Grocers Network) since its founding in1997.
Previously, Zimbelman was a consultant specializing in co-op development, governance, education programs and employee benefits. She was the founding executive director for two regional co-op grocers' associations, establishing and managing regional supply agreements, promotions, training, audits and other programs. For five years, she was editor of the Association of Cooperative Educators' (ACE) newsletter. Zimbelman wrote How to Start a Food Co-op, co-authored The Ownership Toolbox, developed a co-op training program for staff and wrote many articles and books for co-ops and credit unions. She provided governance training to hundreds of co-op boards for 20 years. In May 1994, she was presented the Cooperative Service Award for dedicated leadership and service to co-ops at CCMA and, in April 1999, was recognized for outstanding contribution to co-op education by ACE.
Zimbelman has been employed by North Coast Co-op, NCBA CLUSA, Rochdale Institute, North American Students of Cooperation (NASCO) and People's Food Co-op of Ann Arbor. Her master's thesis was awarded the 1983 NCB Glenn Anderson award for outstanding consumer cooperative research. Zimbelman has extensive co-op and nonprofit board experience, including 23 years on the Supervisory (audit) Committee of Coast Central Credit Union (ongoing) and 12 years as Board President of Frontier Cooperative Herbs (until 1995). She has also served on the boards for ACE, the Michigan Employee Ownership Center, Co-op Center of Truman College and People's Food Co-op. For two years, she served as U.S. representative to the Consumer Committee of the International Co-operative Alliance (ICA).
She lives in Eureka, California, with her husband, Chris Copple, retired general manager and founder of a Restif Cleaning Service, a worker co-op.