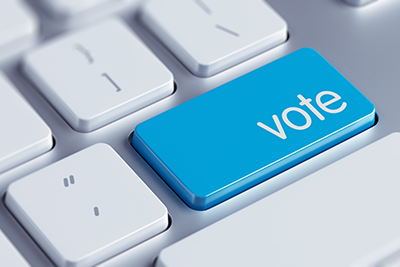 NCBA CLUSA is pleased to announce the candidates running to fill five seats on the 2022 Board of Directors: Gary Blakeley, Paul Bradley, Erbin Crowell, Nicole Erickson, Fred Gibbs, Paul Giudice, Christina Jennings, Devin Millard, Emily Nail, Deborah Trocha and Debbie Wege.
The online election will open on March 9 and close on April 20; during this period, NCBA CLUSA members in good standing will be able to cast their votes. Your participation helps us set the strategic vision for the organization, ensuring that NCBA CLUSA remains a dynamic voice in the cooperative space.
Election results will be announced at NCBA CLUSA's Annual Membership Meeting & Virtual Town Hall, scheduled for May 3, 2022 in Washington, D.C.
Keep reading to learn more about our candidates.
Gary Blakeley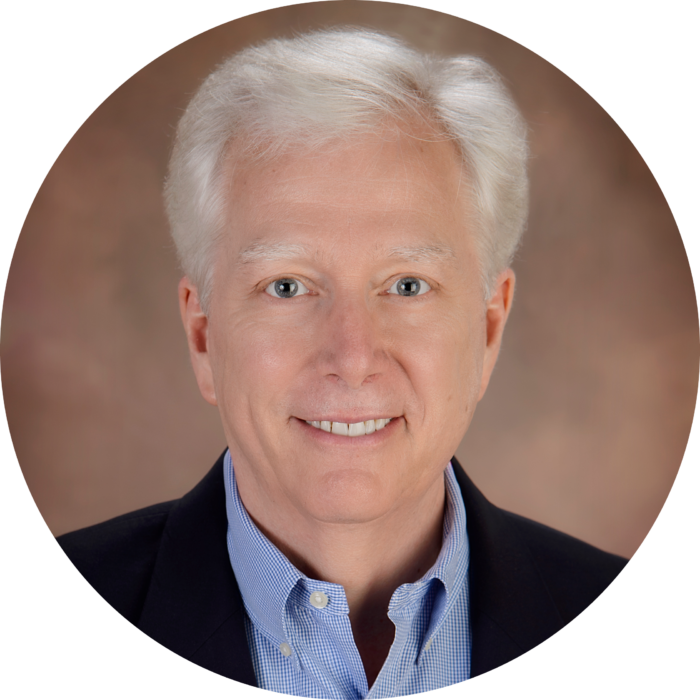 Gary Blakeley is the CEO of the PAGE Cooperative. Founded in 1984, PAGE (Publishers Associated to Gain Economy) Cooperative was created to give newspapers, regardless of their size, leverage with suppliers for optimal pricing. Since becoming CEO in 2019, and faced with a newspaper industry under pressure, Gary used his extensive business background in publishing to lead, manage and transform the PAGE Cooperative and address the challenges for supporting their members in the newspaper industry. His actions included rigorous accounting changes to improve the balance sheet, proactive outreach to members incorporating digital communications and feedback channels, as well as introducing products and training for members.
Prior to his appointment as PAGE Cooperative's CEO, Gary held senior management positions in the publishing industry, first on the customer side and then on the vendor side, which gave him experience and perspective to make the necessary changes at the Cooperative.
During his career at Freedom Communications, which at one time had a nationwide network of newspapers and television stations across the country, Gary rose through the ranks. Beginning as a software engineer and manager in the IT department, he was responsible for pre-press systems including payroll, accounts receivable and payable. As director of Pre-Press Operations, he managed all that goes into creating a daily newspaper including ads, image processing and general ledger. Promoted to vice president of Operations, Gary was responsible for a staff of 125 to ensure all newspaper production systems ran efficiently and in adherence to standards and costs. Gary's leadership in operations ranked Freedom as one of the top newspapers for cost management in the newspaper industry. Gary next led the enterprise purchasing department for the company, which had an annual spend in excess of $100 million. He was responsible for capital review, contract negotiations and vendor selection. Part of this responsibility was as chief safety officer for the company, ensuring adherence to OSHA Compliance as a OSHA-authorized course trainer for the 1910 standard.
Moving over to the vendor side in 2012, Gary stepped into the general manager role at Olive Software, a preeminent provider of digital solutions for newspaper delivery. Gary managed and interacted with a global team based in the U.S., Israel, India and Australia, and was responsible for operations, sales, customer support, production and distribution channels.
Next, as director of Global Service & Technical Support at Southern Lithoplate, a supplier of press products for newspapers, Gary worked closely with his broad base of newspaper and commercial print customers. Gary provided strategic leadership in the areas of segment profitability, new business development, vendor partnership and national account development in close collaboration with the sales division.
Based in Colorado Springs, Colorado and married to Susan for 38 years with two sons, Alec and Dylan, Gary has been active and involved in both his industry and his community. He is a chair at the Newspaper Association of America, as well as a board member for the Clean Air Campaign, Care and Share and Gazette Charities.
Read Gary's Candidate Statement
Paul Bradley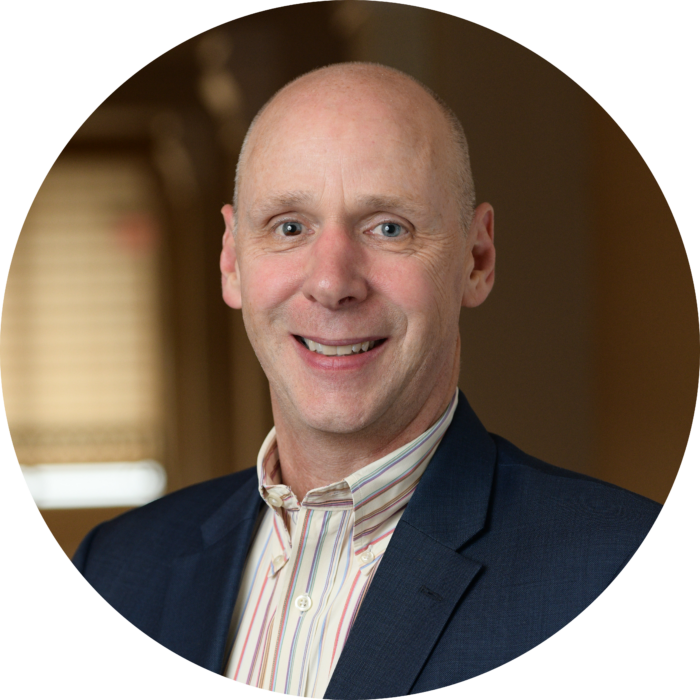 Paul Bradley is the founding president of ROC USA, LLC, a nonprofit social venture that aims to makes cooperative ownership of manufactured ("mobile") home communities viable and successful nationwide.
ROC USA® operates through a network of currently eleven nonprofit technical assistance providers and a subsidiary CDFI, ROC USA Capital. The network has preserved nearly 20,000 affordable homes and 290 communities in 20 states, and ROC USA Capital has delivered over $300 million of financing since 2009.
On average, co-ops in the ROC USA® network have site-fees that are $32 per month below market after just five years of ownership.
In 2011, Paul was selected as an Ashoka Fellow and, in 2013, was named Social Innovator of the Year by the Carsey Institute at the University of New Hampshire, his alma mater. In 2014, Paul was honored with the Jerry Voorhis Memorial Award by the National Association of Housing Cooperatives and coinciding with ROC USA's 10th anniversary in 2018, Paul was inducted in the Cooperative Hall of Fame.
Paul lives in Concord, New Hampshire with Martha, his wife, two daughters and a niece. In addition to family and work, his passion runs deep for basketball, mountain biking, telemark skiing and his vegetable garden.
Read Paul's Candidate Statement
Erbin Crowell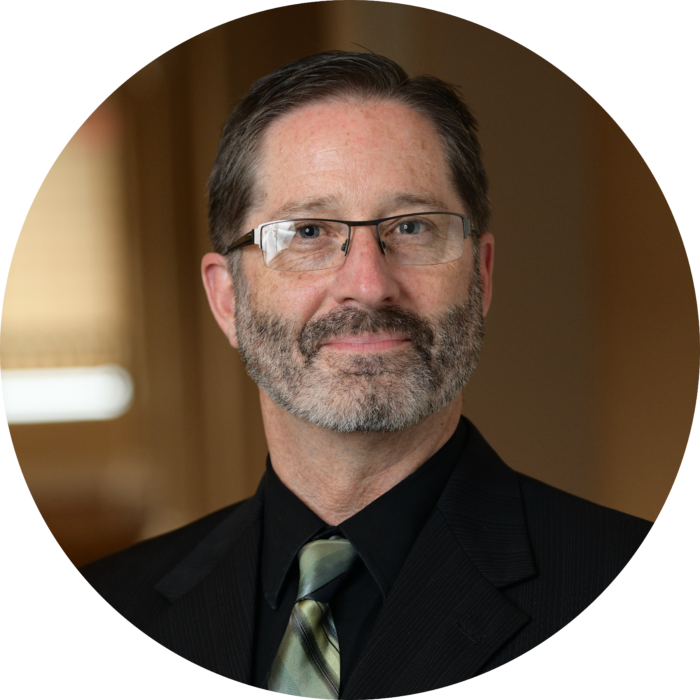 Erbin Crowell serves as executive director of the Neighboring Food Co-op Association (NFCA), a regional secondary cooperative of 45 food co-ops and startup initiatives in New England and New York State dedicated to supporting the shared success of its members through peer collaboration and innovation, marketing and education initiatives, and regional food system development growth.
He was born in inner city Washington, DC and grew up there as well as in rural Virginia, Arkansas and New Mexico. Erbin received bachelor's degrees in the Visual Arts and Anthropology from Brown University, where he worked with fellow students to propose a Native American Studies program and completed his thesis on "Native American Self-Determination in Education." While at Brown, he was also part of a group independent study course on socially responsible business, where he learned about the worker co-op and alternative trade organization Equal Exchange, which he later joined as a salesperson in 1997.
Continuing in the marketing and education department, Erbin established and led a successful department dedicated to partnerships with international relief and development organizations to expand the impact and understanding of Fair Trade and the cooperative movement among communities of faith, leading numerous delegations to visit coffee farming co-ops in Latin America and Africa. He later created a program applying Fair Trade principles to domestic products, including a partnership with the Federation of Southern Cooperatives/Land Assistance Fund to market pecans grown by Black farmers in the Southeast. He remained with the Equal Exchange for more than a decade before leaving to pursue a deeper understanding of the potential for growing the cooperative sector, including work with non-profit organizations such as the Cooperative Fund of New England and the Cooperative Development Institute.
Erbin received his Master of Management: Co-operatives & Credit Unions from Saint Mary's University in Nova Scotia, thanks to a scholarship from the National Cooperative Bank (NCB), completing his capstone project on "The Valley Alliance of Worker Co-ops: Exploring the Potential for Co-op Led Development." In 2010, he designed and delivered an undergraduate course on the cooperative movement at the University of Connecticut, Storrs. Since 2012, Erbin has served as an adjunct lecturer at the University of Massachusetts, Amherst, teaching courses on the cooperative movement and collaborating with the Department of Economics on curriculum development and coordination of an undergraduate Certificate in Applied Economic Research on Cooperative Enterprise.
He currently serves on the boards of directors of the Co-operative Management Education Co-operative (CMEC), the New England Farmers Union and DotCooperation, LLC. He was recently appointed to the International Cooperative Alliance's Cooperative Identity Advisory Group, which is tasked with reflecting on recent dialogs on updates to the Statement on the Cooperative Identity and advising on any changes proposed to a General Assembly of ICA members. Erbin lives in Western Massachusetts with his partner, Kristin Howard, and their son, Elias. Email him at erbin@nfca.coop.
Read Erbin's Candidate Statement
Nicole Erickson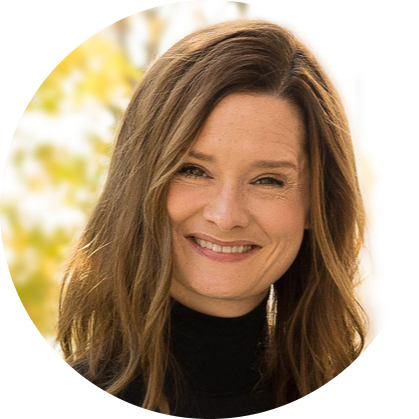 Nicole joined Frontier Co-op in 2015 and has served the cooperative in a variety of finance roles. She is a CPA with a bachelor's degree from Alverno College and an MBA from the University of Wisconsin Milwaukee. Early in her career, Nicole was a controller at a Fortune 100 manufacturing company. However, after ten years, she desired a more personal connection with her work.
Ultimately, Nicole found a position with Frontier Co-op, a natural products CPG cooperative based in Norway, Iowa. In the cooperative world, she discovered an opportunity to deepen this personal connection to her work through Frontier's commitment to nourishing and supporting the lives of the people and communities they touch. Today, she leads Frontier's Finance department and Project Management Office, aligning business strategy to grow the co-op while remaining true to Frontier's mission and values.
Nicole plays a pivotal role in strategy and advocacy not only for Frontier, but also the potential for cooperatives to help drive sustainable social, economic and environmental change in communities around the world. Nicole has worked with the cooperative community domestically in her role for years, and Frontier Co-op's work globally has inspired her to expand her own cooperative network internationally.
In her personal life, Nicole is passionate about health and nutrition. She enjoys spending time with her two daughters, Amelia and Corinne. As a volunteer board member at her local nature center and an outdoor enthusiast, in her free time Nicole can often be found hiking, biking, gardening and taking in the fresh air. She loves to travel, but maintains her roots in the Midwest, where Iowa has become her new home.
Read Nicole's Candidate Statement
Fred Gibbs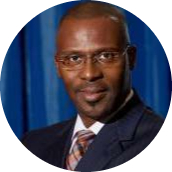 Fred Gibbs is the owner and founder of FKGibbs Company, LLC, a Kansas City based Property Management Company, serving client organizations throughout the U.S. He has earned the designation of Registered Cooperative Manager (RCM) from the National Association of Housing Cooperatives (NAHC), where he is honored to serve as president. For more than 13 years, he has worked in various capacities with NAHC to support the achievement of its mission and to promote the housing cooperative concept, in new development and continued preservation of existing co-ops. With more than 30 years of experience in subsidized housing management, Fred is uniquely suited to help you explore the ever-changing world of HUD, as it relates to multi-family housing communities.
FKGibbs Company currently enjoys business relationships in the states of Kansas, Missouri, the District of Columbia, California, and Iowa and therefore has a good working knowledge of the Management and Occupancy Review (MOR) process, the Real Estate Assessment Center (REAC) inspection protocol, Housing Assistance Payment (HAP) contract renewal procedure and Budget Preparation process.
Fred uses his career connections to enable him to fulfill one of his life's missions: helping others realize their potential and thereby making a difference.
Read Fred's Candidate Statement
Paul Giudice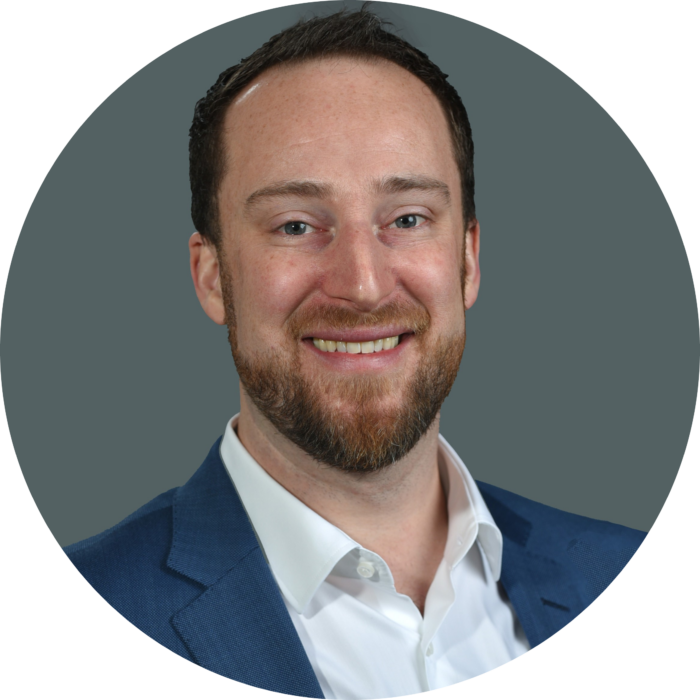 Paul is the CEO of CoMetrics, a technology cooperative serving independent businesses, cooperatives and nonprofits committed to using data as a strategic tool to improve performance.
He has a depth of experience using data to inform decisions that lead to stronger organizations and sustained profit growth. As one of the first hires at Next Street, a merchant bank helping small and medium businesses grow, Paul has experience working closely with owners and executive teams to navigate sources of capital and long-term strategic planning, as well as weathering the day-to-day challenges of running a business.
Prior to joining Next Street, Paul was a Strategy Consultant at Galt & Company, where he had the opportunity to develop growth strategies for Fortune 100 companies such as Coca-Cola and Clorox. Early in his career as an economic consultant at National Economic Research Associates (NERA), Paul applied rigorous quantitative analysis to support headlining intellectual property disputes. Paul received a dual bachelor's degree from The Colorado College in Mathematical Economics and Physics.
Paul enjoys being outdoors—skiing and snowshoeing, running in the woods with his dog Harbor or swimming in the ocean with his three-year old "Teddy" (Theodore), five-year-old Isley, and Kate, his wife. A fun fact: he once sang backup for Shania Twain in high school.
Read Paul's Candidate Statement
Christina Jennings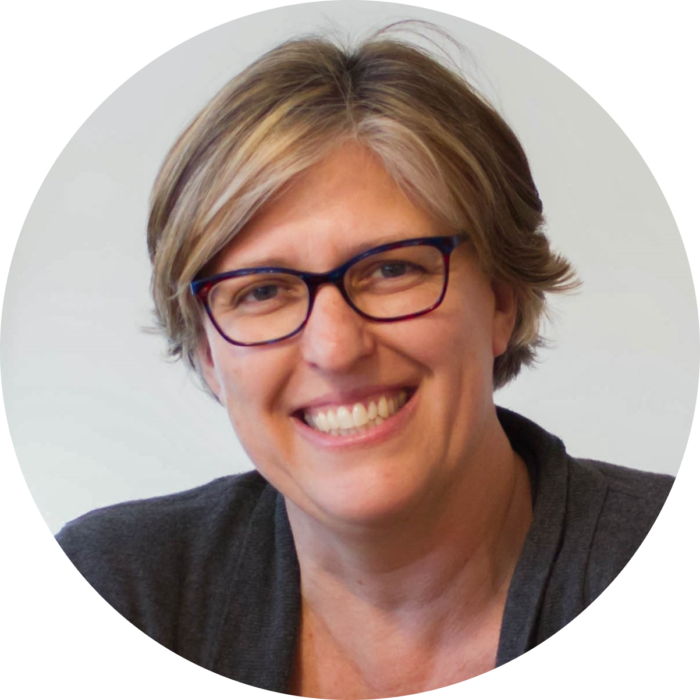 Christina Jennings is executive director of Shared Capital Cooperative, a national loan fund and Community Development Financial Institution (CDFI) certified by the U.S. Department of Treasury that provides financing to support the growth and development of cooperatively-owned businesses and affordable housing across the U.S. Based in Minneapolis-St. Paul, Minnesota, Shared Capital is cooperatively owned and governed by more than 250 cooperatives that borrow from and invest in the fund. Shared Capital has a successful 40-year track record of investing in cooperatives.
Christina joined Shared Capital in 2008, where she continues to provides strategic leadership, oversees lending, and leads capitalization efforts. She has more than 20 years of experience in community development finance in the U.S. and internationally, and has also launched and managed small businesses and social ventures. The focus of her work has been on economic justice and creating equitable access to capital.
Christina holds a master's degree in Community Economic Development and Nonprofit Management from the University of Minnesota's Humphrey School of Public Affairs and a bachelor's degree in Gender and Development from Hampshire College in Amherst, Massachusetts. Currently she serves on the boards of directors of Latino Economic Development Center (in Minnesota), the City of Lakes Community Land Trust and the Cooperative Development Foundation.
Read Christina's Candidate Statement
Devin Millard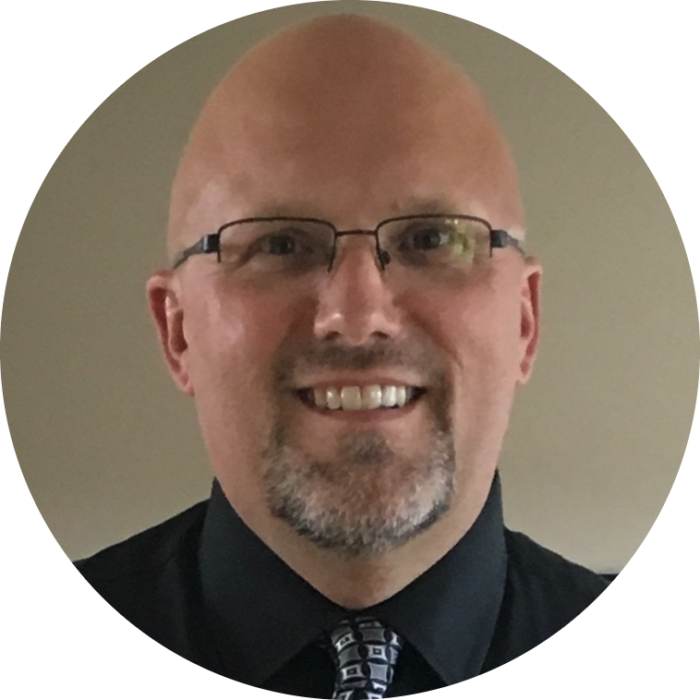 Devin Millard is senior vice president of Finance and Accounting at Independent Pharmacy Cooperative (IPC). He has held a variety of positions at IPC over his 33 years of employment with the company. When Devin was hired by IPC in 1989, they had four employees and roughly 250 primary members. Today, IPC has 170 employees, more than 2,100 primary members and over 3,000 affiliate members. IPC's primary members purchase more than $5 billion worth of product in total through IPC contracts or directly from the IPC warehouses.
Prior to joining IPC, Devin worked for Lands' End Direct Merchants as a customer sales representative and sales trainer. At Lands' End, he was a vital part of the team that trained hundreds of new employees each year to be properly staffed for the peak season each fall.
Devin is a licensed Certified Public Account with the State of Wisconsin and maintains membership in the Wisconsin Institute of Certified Public Accountants and the American Institute of Certified Public Accountants. Devin earned a bachelor's degree from Upper Iowa University in Business Management, as well as an associate's degree in Marketing from Southwest Wisconsin Technical College. He is an active participant in a monthly CFO Roundtable group hosted by the Management Resource Association. He also volunteers at his church and the local high school where he performs mock interviews for students. Devin often volunteers in a program called "Secure Futures," which provides financial literacy programs and resources that empower students to make sound financial decisions.
On a personal note, Devin lives in Sun Prairie, Wisconsin with his wife, Kim, and his golden retriever. In his free time, he enjoys spending time with his three adult children as well as golfing, hiking and attending sporting events.
Read Devin's Candidate Statement
Emily Nail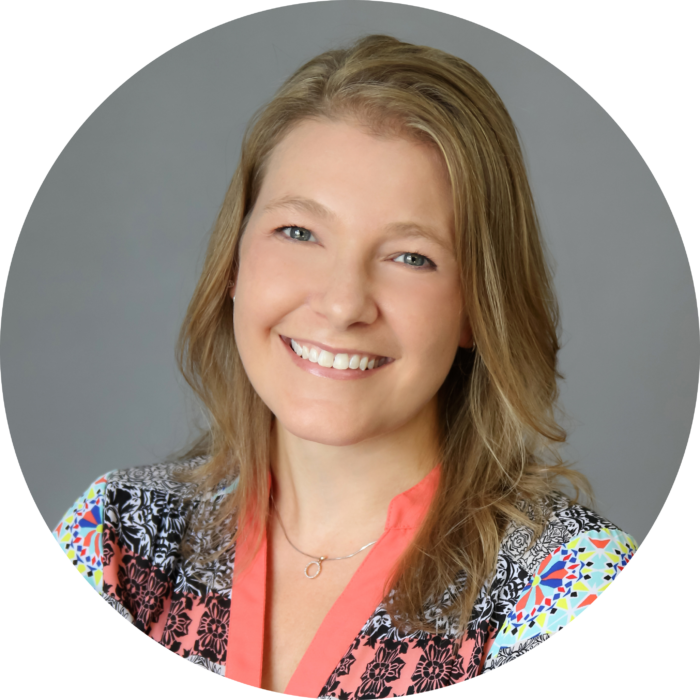 Emily Nail is executive director of the Cooperative Council of North Carolina. The association's mission is to educate, promote and connect cooperatives from across the state. Emily's tasks cover everything from the communications, event planning and board relations to member service and social media. Emily is also director of the Cooperative Leadership Camp for the summer program and the training director for the Cooperative Dynamics Workshop.
Emily attended Illinois State University, where she graduated with a bachelor's degree in Small Business Ownership/Entrepreneurship with a minor in Economics. Emily then started in the financial industry in a commercial bank in Chicago. She worked her way up and successfully opened a brand-new location for the bank and received the title of 2nd vice president in Retail Banking.
In 2011, Emily relocated to New Mexico and earned her MBA from Eastern New Mexico University. During her time in New Mexico, she worked for High Plains Federal Credit Union as manager of Operations and Member Service. She wore several other hats including BSA officer, compliance officer and training manager. She managed two locations for the credit union and a staff of front line, personal bankers and reception staff. Emily earned her Leadership Clovis certificate in 2014 after a yearlong Chamber of Commerce leadership program. She also received a scholarship from the National Credit Union Foundation and completed the Credit Union Development Education Program in spring of 2015.
In 2015, Emily and her family moved to North Carolina and she accepted the position as Executive Director for the Cooperative Council of North Carolina. Since then she has worked to enhance the programs, the membership and get the cooperative movement networking. She thrives on the connections she is making and the people she gets to interact with daily.
Read Emily's Candidate Statement
Deborah Trocha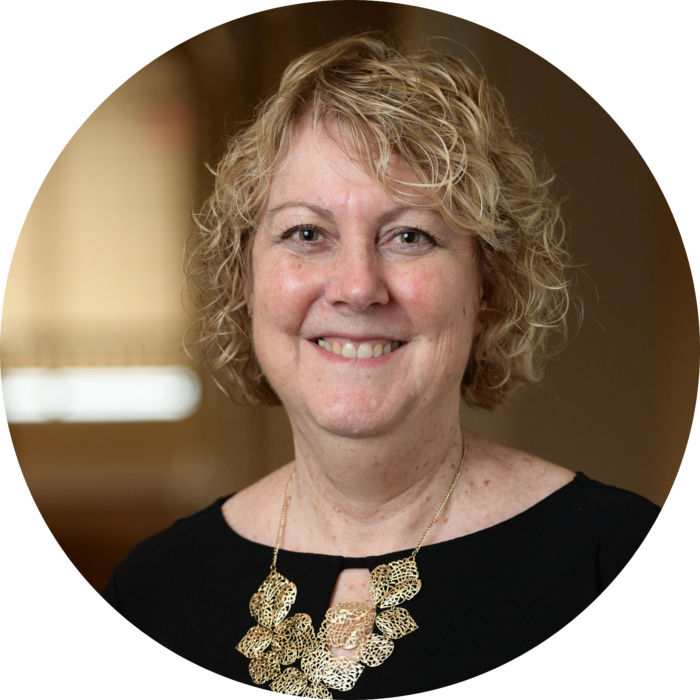 Deb Trocha has been executive director of the Indiana Cooperative Development Center (ICDC) since 2006. During that time, she has worked with many different types of cooperatives from food co-ops and food hubs, to housing, agriculture and artists. She is committed to increasing awareness of cooperatives and is passionate about the cooperative business model's ability to empower people and their communities.
During her tenure, ICDC has grown its educational programming to include a number of events highlighting and promoting cooperatives including the Crossroads Cooperative Summit, the Up & Coming Food Co-op Conference, and Cooperatives in Diverse Communities.
Deb has also helped raised the profile of cooperatives in Indiana through her advocacy efforts. ICDC has secured "Co-op Week" proclamations from the governor since 2010 and, in 2016, hosted the first "co-op showcase at the statehouse."
Prior to coming to ICDC, Deb worked for 16 years in small business development, the last eight as executive director for the Indiana Small Business Development Center network, a program of the U.S. Small Business Administration. In that capacity, she was responsible for a statewide network of regional offices that sought to impact the formation, growth and sustainability of Indiana's small businesses by providing entrepreneurs expert guidance and a comprehensive network of resources.
She has served on a number of boards including two terms as board chair of CooperationWorks!, the national cooperative development center network; the Cooperative Development Foundation; NCBA CLUSA; the Indianapolis Food Policy Council; the Indiana Farm to School steering committee; Indiana Grown Commission member; and MarketMaker Policy Advisory Council.
In 2005, Governor Joseph Kernan acknowledged her efforts in assisting Indiana's small businesses and entrepreneurs by awarding her a Sagamore of the Wabash—the highest honor the Governor of Indiana bestows. It is a personal tribute usually given to those who have rendered a distinguished service to the state or to the governor.
Deb received her MBA from the University of Alabama and a bachelor's degree in Marketing from the University of West Alabama.
Read Deb's Candidate Statement
Debbie Wege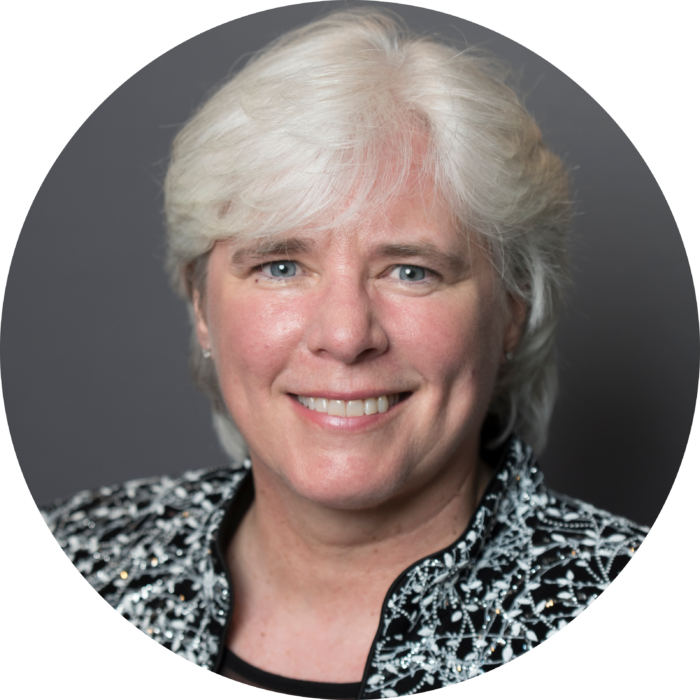 Deborah (Debbie) Wege has been a professional in the credit union movement for nearly 40 years and has extensive experience understanding the unique role and purpose of the cooperative credit union structure and promoting the need for connecting credit unions to their members and communities.
Currently, Debbie leads change and connection through her innovative role as the cooperative community advocate for BECU, a strong community-based credit union in Washington state. In this position, she develops and implements robust programs that ignite passion and commitment among leaders and employees to credit union principles and purpose-based decision making. She also cultivates and deepens relationships and partnerships within the credit union system and explores opportunities for cross-sector collaboration among local cooperatives.
As a credit union advocate, Debbie is equally dedicated to deepening stronger diversity, equity and inclusion both personally and professionally. For example, she served on the inaugural BILD (Belonging, Inclusion and Leveraging Differences) Council at BECU, which helped formalize and expand Employee Resource Groups (ERG) at the credit union. In addition, she currently serves as the community chair for the Women's Leadership ERG, is a member of the Pride Advocacy Collection ERG and is an active ally of the Young Professionals ERG.
Beyond the office, Debbie is dedicated to giving back to her community. Since 1993, Debbie has been a certified National Credit Union Development Educator (CUDE) through the National Credit Union Foundation and an International-CUDE (I-CUDE) since 2010. She currently serves as chair of the Northwest CUDE Network, where she brings northwest CUDEs together to continue learning, growing and producing events that help spread the uniqueness and potentially deeper impact of credit unions and cooperatives. She also has experience leading and mentoring at several CUDE training programs and workshops, as well as spearheaded the development and implementation of the Leveraging the CU Difference Workshops for more than 100 Northwest credit union professionals.
Throughout her career, Debbie has held roles managing robust community giving and philanthropic support strategies, including organizational grants, employee volunteer and engagement programs; quality financial education; and leadership and DEI training programs. She also has a deep understanding and passion for an inclusive and fair economy, which can be seen through her current role as chair of the Northwest Cooperative Development Center and board involvement on the Executive Committee of the Seattle Good Business Network nonprofit.