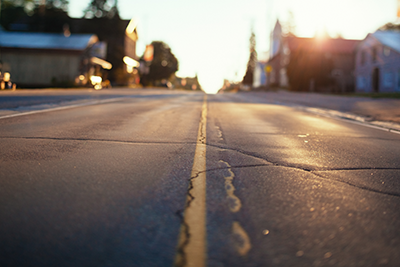 In just a few weeks, the U.S. Congress is scheduled to take a four-week district work period, from early August through Labor Day.
During this time, Senators and Representatives typically engage with constituents and businesses across the communities they have been elected to represent. It's an excellent opportunity to extend an invitation to your representatives to visit your co-op, whether to tour your co-op and educate your elected official on the cooperative difference, show what your co-op does to contribute to the community and economy, or to offer a place for the elected official to host "office hours" or a town hall. Because they are able to bring together a diverse group of people who are connected by their shared economic interests, co-ops are ideal community gathering spaces.
Engaging with your elected Members of Congress is also a great way to uphold several of the seven cooperative principles—participating in your democracy, educating community members about the co-op, and practicing community-mindedness. Many co-ops go above and beyond to serve the needs of their communities, from providing additional services like education and outreach to awarding funding for neighboring businesses starting up or expanding.
Co-ops across the country have already hosted elected officials of both parties.
In Wisconsin, Rep. Mark Pocan (D-WI) visited a series of worker co-ops in his district in coordination with the launch of the Congressional Cooperative Business Caucus in the 115th Congress. Congresswoman Jackie Walorski (R-IN) not only visited the South La Porte County Special Education Cooperative, but personally delivered a Congressional Record Statement celebrating the co-op's impact on students and the communities it serves. In Amarillo, Texas, Sen. Ted Cruz (R-TX) toured a farmer cooperative followed by a roundtable policy discussion with co-op members and local community leaders. Sen. Mazie Hirono (D-HI) visited the Waimanalo Market Co-op as it has grown and expanded partnerships with local farmers.
NCBA CLUSA encourages cooperators to invite their Members of Congress to events, tours or annual meetings all year round, but the August Recess is a particularly opportune time to host officials given the extended period that they are in their home districts and states.
To find contact information for your U.S. Senators, visit senate.gov/senators/contact. To find your U.S. Representative and contact information, visit house.gov/representatives.
If you have questions about hosting an elected official, email Kate LaTour at advocacy@ncba.coop.