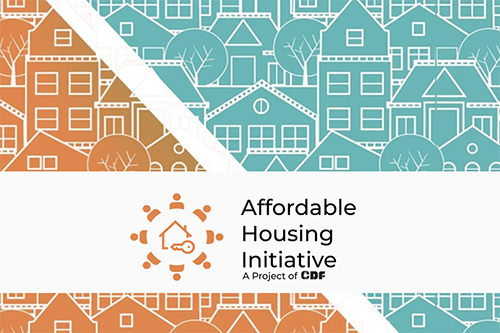 Thank you for registering for the Cooperative Development Foundation (CDF)'s recent Affordable Housing Initiative webinar, Advancing Options to Improve and Preserve Long-term Affordable Housing. Panelists provided an introduction to shared equity models with a focus on how they work, where they exist, and what they need to thrive.
The program also featured an overview of "Trends in Shared Equity Housing," a working paper commissioned by CDF describing cooperative housing models, their history, and financing and technical assistance needs by researchers from The Bloustein School of Planning and Public Policy at Rutgers University.
Annemarie Sammartino, Professor of History at Oberlin College, former Co-op City resident and author of "Freedomland: Co-op City and the History of New York," discussed the story of the largest housing co-op in the country from the perspective of those who built it and the people who made it their home.
If you missed the webinar, or just want to share it with your network, a recording of the webinar, PowerPoint presentation and the "Trends in Shared Equity Housing" working paper are now available on CDF's website here.
Watch the recording   Download the resources
If you'd like to continue the conversation, or have additional insights or questions, please reach out to the Cooperative Development Foundation at info@cdf.coop.