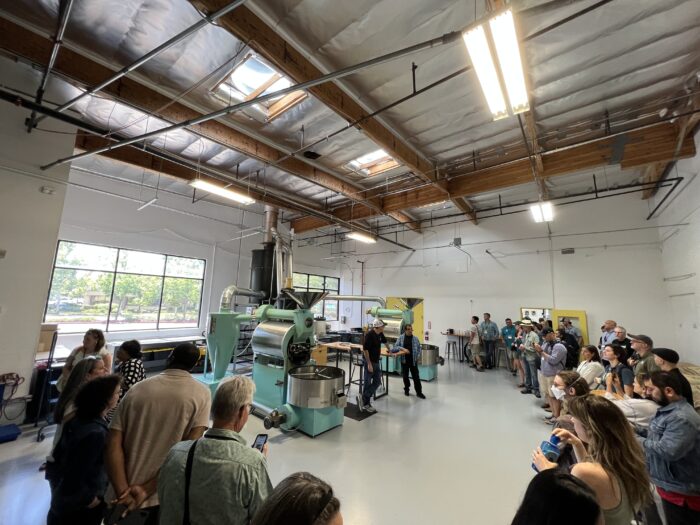 NCBA CLUSA and Cooperative Development Foundation (CDF) staff members recently traveled to Sacramento, California to attend the annual Consumer Cooperative Management Association (CCMA) Conference presented by the University of Wisconsin Center for Cooperatives. This year's CCMA Conference theme was "Cooperative Vitality: Reconnection and Resilience." The conference included a host of educational panels, local co-op tours, and opportunities for cooperatives to collaborate by sharing ideas and swapping success stories.   
NCBA CLUSA president and CEO Doug O'Brien moderated the opening session on June 10 called "Restorative Revolution: Transforming the Food System in California." This session featured visionaries working to build a more equitable, just and sustainable food and agriculture system in California. Each of the four panelists shared their stories of transforming food systems in the face of daunting structural and societal obstacles. Stories were followed by time for open discussion, where conference attendees were able to ask questions about how to create sustainable food and agriculture systems in their communities.  
Members of NCBA CLUSA Board of Directors Cornelius Blanding, Executive Director of the Federation of Southern Cooperatives/Land Assistance Fund; and Erbin Crowell, Executive Director of the Neighboring Food Co-op Association, led a session on June 9 called "Advocacy and Identity." During this session, participants were given a brief history of cooperative statutes followed by a discussion of how advocates can utilize the cooperative identity to improve the policy environment, including by ensuring strong cooperative incorporation statues. Blanding and Crowell were joined by Joanne Todd, Board Treasurer of the Willimantic Food Co-op, who shared the story of how her co-op, in partnership with co-op development organizations, was able to alter Connecticut law to allow for the incorporation of cooperatives in the state.
NCBA CLUSA Board Member LaDonna Sanders Redmond, a Consultant at Columinate, led a breakout session called "The Common Thread: Introduction to the Cooperative Diversity, Equity and Inclusion Scorecard." Designed to help leaders of co-ops assess their current practices in nine core areas to produce data for decision-making, the scorecard is an evaluative tool that centers on accountability and transparency in determining cooperative effectiveness in diversity, equity and inclusion. Redmond Sanders was also part of a Friday panel that addressed GM succession planning. 
NCBA CLUSA and CDF staff were also granted the opportunity to visit three co-ops in the Sacramento area: Pachamama Coffee Cooperative, Soil Born Farms and Sacramento Natural Foods Co-op. 
The first stop, at Pachamama Coffee Roastery in El Dorado Hills, featured a tour of their new roastery opened in 2022. The roastery includes two coffee roasters that allow more attention to nuances affecting the coffee taste profile. To mitigate climate concerns, the two roasters feed emissions into a new thermal oxidizer (also called an afterburner), cutting natural gas use by up to 50 percent. After the tour, guests were able to taste the coffee prepared on-site and farmed by the more than 200,000 small-scale coffee farmers that own Pachamama Coffee Cooperative.  
Pachamama is the first coffee roaster in the U.S. that is 100 percent farmer-owned and governed. Pachamama is a globally federated cooperative with members in Peru, Nicaragua, Guatemala, Mexico and Ethiopia. This new roastery distributes Pachamama farmer's coffee to their five cafe locations around the Sacramento area and to retailers across the country.   
The next stop on the co-op tour was Soil Born Farms Urban Agriculture and Education Project. Soil Born Farms urban farm, agriculture and education project empowers youth and adults to discover and participate in the local food system. Tour attendees explored Soil Born's permanent home, the American River Ranch, located within the American River Parkway outside Sacramento. The farm was developed to reconnect urban dwellers with healthy food and where it is grown through a shared vision of healthy food for all and a dedication to improving the quality of life in urban communities. Soil Born Farms currently operates two urban farms on 55 acres in Sacramento and Rancho Cordova and has evolved into a nationally recognized center for promoting urban agriculture, sustainable food systems, and healthy food education.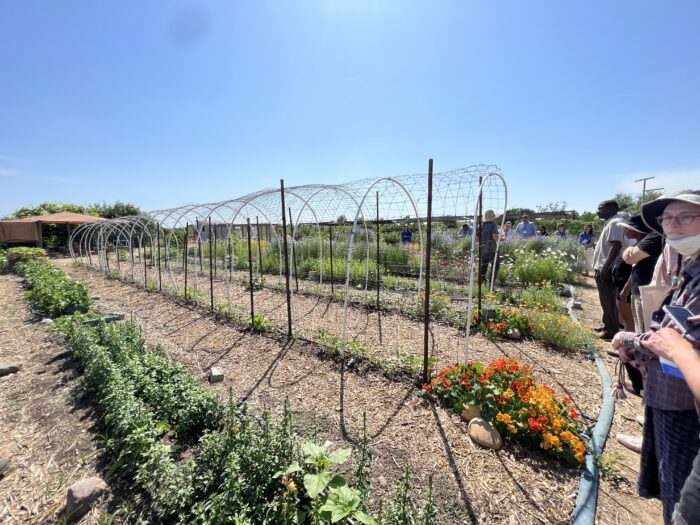 Soil Born's community programs focus on promoting health and providing experiential learning opportunities for youth and adults, producing healthy food, improving healthy food access for all, and environmental stewardship. Soil Born Farms has also developed several innovative education and food access programs in partnership with local schools and agencies. 
The final tour stop was a visit to the Sacramento Natural Foods Co-op, a retail space in the heart of Sacramento. Tour guests were able to walk the floor and explore the community spaces, warehouse, storage rooms and offices while gaining keen insights into the origin and operation of the store on a day-to-day basis.    
Sacramento Natural Foods Co-op began as a food-buying club in 1972 and opened a storefront of primarily bulk foods in downtown Sacramento. In 1973, this buying club was incorporated as the Sacramento Natural Foods Cooperative. The current store location opened in 2016 and featured various departments, including grocery, produce, bulk items, wellness, fish, meat, poultry, a fresh deli and kitchen, and a newly opened Pachamama coffee cafe.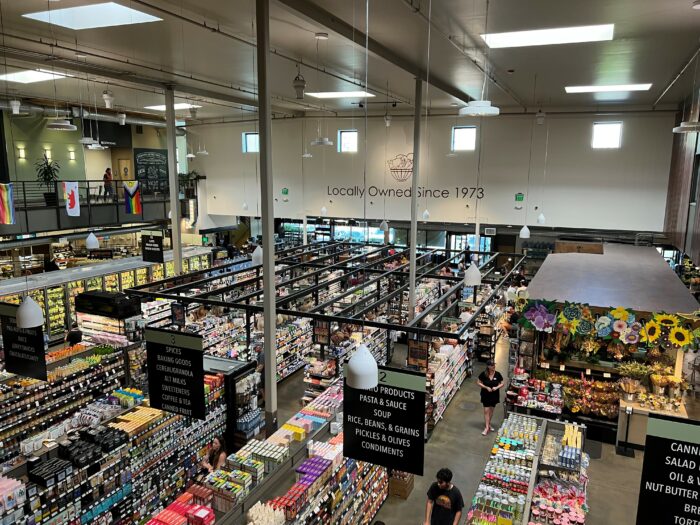 Sacramento Natural Foods co-op also serves as a steward of the community through community programs. "Round up at the Register" allows shoppers to donate to community organizations, resulting in $362,000 raised from March 2018 to December 2022. The Sacramento Natural Foods Co-op and California FarmLink have also partnered to offer the Farmers Resilience Grant Program, which focuses on supporting small farmers and ranchers seeking funds to advance the success of their farm or ranch businesses. 
The tour was aptly titled "From Soil to Seed to Plate," telling a cooperatively owned story of sustainable agriculture from the farm to the grocery store. Beyond visiting cooperatives in the area, NCBA CLUSA and CDF staff spent time networking, learning and swapping cooperative stories with co-op managers, board members, representatives from cooperative associations, development organizations, financial partners and other allies.  
NCBA CLUSA and CDF thank the University of Wisconsin Center for Cooperatives for hosting this informative and educational conference and look forward to CCMA 2024 in Portland, Maine.