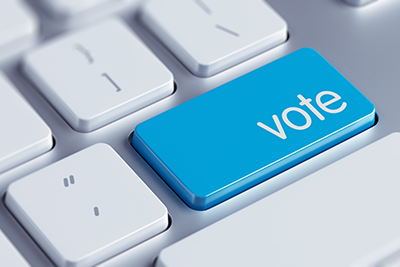 John Engelen, chair of NCBA CLUSA's Nominations Committee and Vice President of Government Affairs for CHS, Inc. announced the results of NCBA CLUSA's 2020 Board of Directors election at last week's Annual Membership Meeting.
The following individuals were reelected to the board: Carla Decker, President and CEO of DC Credit Union; Kim Garmany, Executive Director of College Houses; Michelle Schry, Development Director for the Central U.S. Region at National Co+op Grocers; and Dave Swanson, Partner at Dorsey & Whitney, LLP.
NCBA CLUSA welcomes the addition of one new board member this year: LaDonna Sanders Redmond, Diversity, Equity and Inclusion Consultant at Columinate. Previously, Sanders Redmond served as Diversity and Community Engagement Manager at Seward Community Co-op.
The NCBA CLUSA board directs and inspires the organization as it deepens the influence and impact cooperatives have in communities in the U.S. and around the world. The board also brings consistent focus to the association's longer-term impacts, results, purposes and future opportunities to serve the needs of its members.
Thank you to our members for making your voice heard in this year's election. Your participation is critical in helping to elect leaders who will shape the association's future impact.