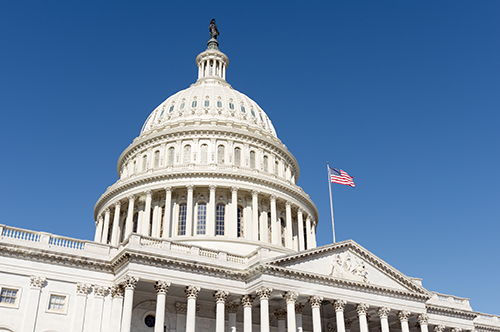 NCBA CLUSA is pleased to see the U.S. House of Representatives pass the Build Back Better Act on Friday, November 19. This economic and social policy legislation will expand existing and create new opportunities for cooperatives to build a more inclusive, sustainable, and resilient economy. Some of these important policies include:
Cooperative Lending Pilot Program – the bill provides establishes a new program at the U.S. Small Business Administration available to cooperatives and other eligible employee-owned businesses to access loan guarantees, similar to that of SBA's flagship 7(a) program.
Rural Partnership Program – the bill creates a new Rural Partnership Program, composed of two separate grants totaling approximately $1 billion: the Rural Prosperity Development Grant and the Rural Innovation Grant that will build capacity of local governments and community-based organizations to address local challenges with flexible, long-term funds to carry out programs and projects for sustainable development.
Rural Energy Savings Program – included in the Build Back Better Act is $200 million in funds for the USDA Rural Energy Savings Program, which will both supplement available funds for loans as well as create a grants component to this program. Grants will help electric co-ops cover the administrative costs of these projects as well as help improve the safety and sanitation of existing homes to make them eligible for energy efficiency investments.
Cooperative Housing – the bill provides $500 million to address the housing and community infrastructure needs of resident-owned manufactured housing communities (ROCs). ROCs are also eligible for grants through the Housing Investment Fund to capitalize, preserve, develop or rehabilitate the community. Separately, housing cooperatives are also included in the Community Restoration and Revitalization Fund, which allocates $500 million to Community Land Trusts and Shared Equity Homeownership Programs.
Home-based care – the Build Back Better Act provides $20 million to establish a national technical assistance center at the U.S. Department of Health and Human Services to develop and disseminate evidence-based strategies for recruitment, education and training, retention and career advancement of direct care workers.
Direct Pay Energy Innovation Tax Credits – Because electric co-ops are not-for-profit, consumer-owned businesses, they do not pay federal taxes. As a result, co-ops have not been eligible to receive federal tax incentives to promote renewables and other innovative technologies that for-profit utilities have enjoyed for years. The House bill addresses this inequity by providing direct payments to co-ops and municipal utilities to promote investments in new technologies.
Voluntary Energy Transition Program – the bill includes $10 billion that can be used by electric co-ops to help defray the costs of voluntarily retiring coal plants or investing in renewable energy and other technologies that reduce carbon emissions.
Read more from the National Rural Electric Cooperative Association here
There is also significant support for provisions of this legislation that will advance climate-smart agriculture, creating new opportunities for agriculture cooperatives and rural communities to tackle the challenges of climate change.
It is also important to note that provisions opposed by cooperatives and credit unions remain out of the bill. Specifically, a proposal that would fundamentally change reporting to the Internal Revenue Service—risking the privacy of member-owners and adding administrative burden to financial institutions including credit unions—is not included in the House-passed version. Earlier this month, NCBA CLUSA joined credit union and cooperative associations urging Congressional leadership to keep this provision out of the bill.
Read more from the Credit Union National Association here
Passage by the U.S. House is an important step, but the process is not yet finished. The bill has yet to be considered by the U.S. Senate, where it is likely to undergo some changes. Therefore, the bill will need to be considered once more by the House before advancing to the President's desk to be signed into law. Congressional leaders have expressed their hope to complete this process before the end of the year.