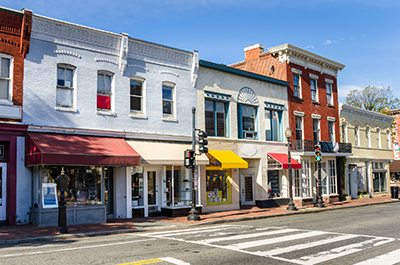 NCBA CLUSA is pleased to support the Build Back Better Framework that was released today, which includes important investments and opportunities for cooperative businesses. Co-ops are well positioned to address many of our nation's most pressing challenges, including the recovery from the COVID-19 pandemic, climate change and the need to create a more equitable economy.
The provisions of the Framework make clear that the Biden Administration understands the power of cooperatives—through their member-owners—to create economic opportunity and solve big challenges. In particular, the Rural Partnership Program holds enormous potential for co-ops across all sectors to build stronger, more resilient rural communities. Using the infrastructure of existing co-ops and supporting the formation of new co-ops, the Administration has a natural partner to support locally-led solutions through flexible, long-term investments.
NCBA CLUSA also remains highly supportive of the Cooperative Lending Pilot Program in the Framework. This pilot will level the playing field for co-ops and increase access to capital for more people seeking to use this tested business model in sectors like home-based care, childcare, retail grocery and manufacturing to create good-paying jobs and locally-owned businesses.
NCBA CLUSA thanks President Biden, Speaker Pelosi, Leader Schumer and Chairs Stabenow, Cardin, Scott and Velazquez for their tireless work and support of cooperative businesses. We look forward to continuing our work with Congressional leaders to pass this landmark legislation and build a more inclusive economy.