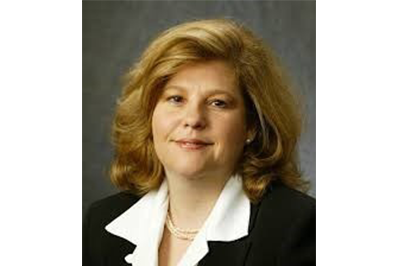 The National Cooperative Business Association CLUSA International is pleased to announce the addition of Jacqueline Bass as NCBA CLUSA's Vice President of Business Development.
Bass is an economic growth and livelihoods expert with 30 years of experience advising and implementing projects for donors, financial institutions, foreign governments, non-profits, and private industry. She has led economic development practices on behalf of donors including the Inter-American Development Bank, non-profits such as FHI 360 and for profits such as Cardno Emerging Markets. As a recognized economic development expert, she has taught courses at Georgetown University and served as an adjunct at American University and Southern New Hampshire University.
Bass brings hands on experience winning and implementing more than 120 projects across 42 countries in the agriculture, jewelry, ceramics, garments, wood, manufacturing and light engineering, ICT, medical services, and tourism industries. Her focused approach to enterprise development has stimulated private sector investments to make markets work for the poor increasing the value of the medical services industry in Jordan to a rate of $100 million annually; supporting the development of systemic approaches to food security reaching 120,000 households in Uganda through integrated support; and leveraging more than a 1 to 4 ratio in U.S. Government funds to local private sector funds to increase trade in Egypt. These value chain projects have served as models to move micro and small enterprises into under-exploited niche and higher value markets.
As a micro, small and medium enterprise advocate, she has participated in extensive consultations with U.S. Congress and formulated and analyzed options for Agency decisions. She supported six USAID Mission's convening its partners to develop food security action plans for U.S. Congress under Feed the Future. She has authored Agrilinks blogs to highlight how drought is impacting the livelihoods of households in the horn of Africa: https://www.agrilinks.org/post/preventing-hunger-horn-africa-through-improved-community-engagement
Bass has an MS from the American University in Washington D.C. She speaks Spanish, French and Portuguese. Has worked in Latin America, Africa, Asia and Eastern Europe. She has authored multiple practitioner-oriented technical series featuring economic strengthening interventions to improve the understanding of causal pathways in livelihoods, financial inclusion and food security.