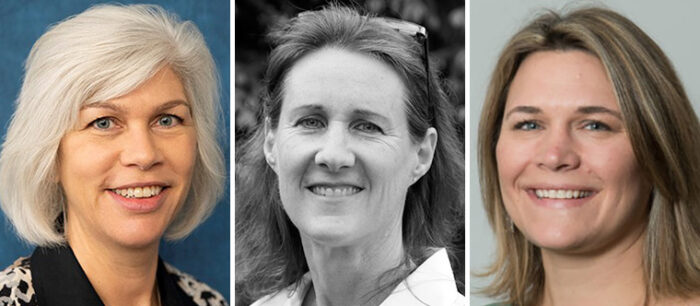 Edith Clarke might not be a household name or even someone familiar to those in the electric industry, but as the nation's first female electrical engineer, she played a key role in how mathematics can improve the field's understanding of transmission.
The author of an influential textbook, "Circuit Analysis of A-C Power Systems," who conceptualized several theories, Clarke has a leading role in a new book published earlier this month by Public Utilities Fortnightly, "Women Leading Utilities, the Pioneers and Path to Today and Tomorrow."
Author Steve Mitnick also spotlights Clarke's peers during the first half of the 20th century and prominent female leaders today at investor-owned utilities, public power utilities and electric cooperatives.
The book "decisively dispels assumptions over the decades that women couldn't perform rigorous mathematical or scientific analyses, lead core utility functions such as operations, engineering or corporate strategy, much less whole departments or companies," said Mitnick, editor-in-chief at Public Utilities Fortnightly and author of another book on Lewis Latimer, a Black engineer in the late 19th and early 20th centuries.
NRECA helped Mitnick research the book's section on co-ops, providing about two dozen names of co-op CEOs and engineers, such as Seminole Electric Cooperative's Lisa Johnson, Washington Electric Cooperative's Patricia Richards and Vermont Electric Cooperative's Rebecca Towne.
NRECA's Jim Spiers, who worked with Mitnick on the book, said its publication is timely, given the greater attention given to diversity, equity and inclusion in the workplace. He added that the book "complements NRECA's recent focus on female leadership in cooperatives."
"The issue with diversity, equity and inclusion is that it's a combination of nature versus nurture, exposure and opportunity. From my perspective, if you apply equal opportunity (equity and inclusion) to let people shine, diversity tends to take care of itself," said Spiers, senior vice president of Business and Technology Strategies.
Mitnick had intended to focus just on Clarke. But as he dug deeper, he learned how her peers influenced the industry. Then, after World War II until the 1960s, women's participation in the industry dropped off before picking up again in the 1970s.
"By the end of my research I was writing a broad book, a history of a hundred extraordinary years, when women helped lead the utilities industry, to when they were largely forgotten, to when they emerged again as leaders alongside men," Mitnick writes in the book's foreword.
During his research, Mitnick said he was struck by his subjects' courage and skill when confronting challenges.
"Top women didn't have assistants or staff because there was this idea that they couldn't manage men, or lead core utility functions, such as operations, engineering and corporate strategy," he said. "But now we have more examples of women who, because of their talent and ability to communicate, are dispelling those myths."