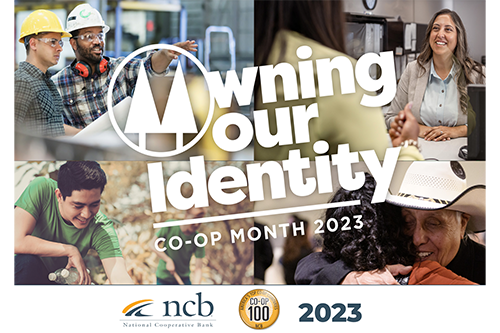 National Cooperative Bank, known for providing banking solutions tailored to meet the needs of cooperatives and their members nationwide, released its annual NCB Co-op 100® earlier this month, listing the nation's top 100 revenue-earning cooperative businesses. In 2022, these businesses posted revenue totaling $319 billion, a 25 percent increase from 2021. The NCB Co-op 100® remains the only annual report of its kind to track the profits and successes of cooperative businesses in the United States.
The following are the top revenue producers in 2022 for the NCB Co-op 100's main sectors:
Agriculture
Grocery
Hardware & Lumber
Finance
Healthcare
Energy & Communications
While the companies and rankings change each year, the cooperative sector continues to advance, playing an increasingly influential role in the national and global economy. Released annually in October during National Co-op Month, the NCB Co-op 100® is just one way the Bank strives to educate and promote the importance of this sector.
As a long-time advocate for cooperatives, NCB's mission is to provide critical financing to support the growth and expansion of cooperative businesses, while also deploying hundreds of millions of dollars to support underserved communities and cooperative expansion initiatives.