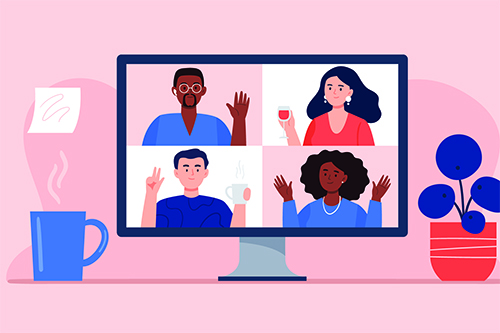 Join us on Thursday, April 6 from 1-2 pm EDT (a special pre-holiday weekend date and time) for NCBA CLUSA's next Co-op Circle Happy Hour. We'll discuss Volunteer Engagement within NCBA CLUSA and the broader co-op community.
Co-op Circle is an online community for NCBA CLUSA members and stakeholders to share ideas, get feedback and be part of engaging discussions, events and more. We created Co-op Circle to empower the co-op community to connect and build true "cooperation among cooperatives" in the spirit of Principle 6.
Every month, we meet for a Co-op Circle Happy Hour to enjoy great conversation while making new connections with co-op professionals. Our discussion style is intended to empower your questions and comprehension through active and thought- provoking discussion. Mix and mingle with other NCBA CLUSA members and get plugged into our Circle Community when you join us.
For more details on joining our April 6 happy hour, log into your Circle account and navigate to the "Events" tab.
Not an NCBA CLUSA member yet? Click here to create an account. For additional assistance, email NCBA CLUSA's Membership team at membership@ncba.coop.