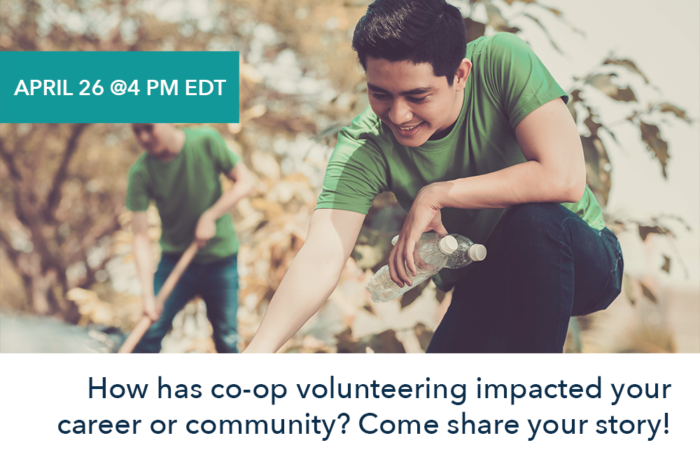 Join NCBA CLUSA and the co-chairs of our new Co-op 2 Co-op Volunteer Council on Wednesday, April 26 from 4-5 pm EDT for an engaging town hall-style discussion about how volunteerism can impact the co-op ecosystem and your career pathway.
During next week's town hall, you'll:
Meet the co-chairs of NCBA CLUSA's Co-op 2 Co-op Volunteer Council
Find out how to join, whether you're an NCBA CLUSA members or stakeholder
Learn how to leverage volunteer leadership as the best resources for professional development and building your network
Discover how the 6th and 7th Cooperative Principles are intertwined with volunteer leadership
You'll also meet the co-chairs of our Co-op 2 Co-op Volunteer Council: Lisa Buckner, Education Coordinator at National Farmers Union; Hazelmae Overturf, Program Director at Kaua'i Federal Credit Union; and Heidi Traore, Supplier Relationship Development Manager at National Co+op Grocers.
Our town hall-style events democratize thought leadership and participation among our membership and stakeholder community, encouraging genuine discussion and sharing. Join us next week to share your questions, experiences and insights around volunteer leadership as we create a more inclusive economy through co-ops (and volunteerism)!
MEET OUR CO-CHAIRS
Lisa Buckner
Education Coordinator
Hazelmae Overturf
Program Director
Heidi Traore
Supplier Relationship Development Manager