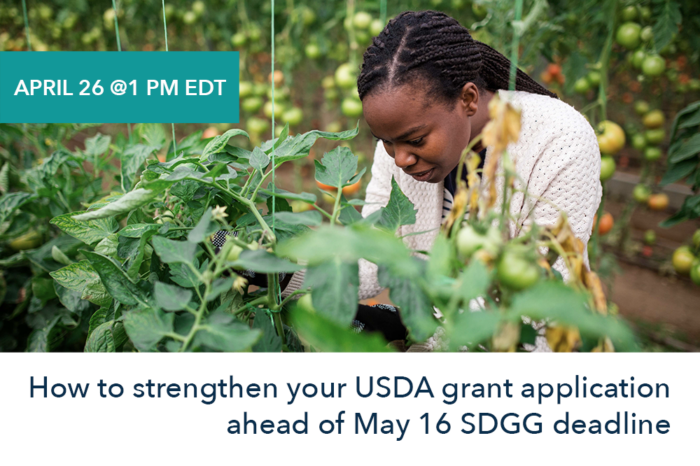 The U.S. Department of Agriculture's Business Programs provide financial backing and technical assistance to spur business creation and growth. These USDA programs work through partnerships with public and private community-based organizations and financial institutions to provide financial assistance, business development and technical assistance to rural businesses.
One of these programs, the Socially-Disadvantaged Groups Grant (SDGG) program, is designed to provide technical assistance to socially disadvantaged groups through cooperatives and Cooperative Development Centers. These grants must be used to provide technical assistance to socially disadvantaged groups in rural areas.
Join NCBA CLUSA and our USDA partners on Wednesday, April 26 at 1 pm EDT to hear about examples of successful SDGG projects and important things to consider when applying. Applications are due May 16, 2023 at 4:30 pm EDT, so this webinar is a great opportunity to ask the experts from USDA any last-minute questions to strengthen your SDGG applications. Our panelists will also discuss the Rural Cooperative Development Grant (RCDG) program.
This webinar will be presented in English with simultaneous interpretation in Spanish.