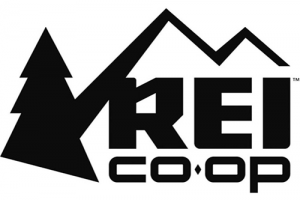 Co-operative retailer REI Co-op will close for a day on Black Friday and is encouraging its staff and 18 million members to spend the day looking after the environment.
The co-op is paying its 13,000 employees to #OptOutside with friends and family and join a nationwide clean-up campaign.
Black Friday – which kicks off the Christmas shopping season and has become notorious for its sales frenzies and retail promotions – is held on November 29th this year. REI Co-op, which runs 157 outdoor leisure stores in 37 states and the District of Columbia, has been boycotting the day since 2015,
"My job is to steward the co-op, and the outdoors, on your behalf — and on behalf of the generations who follow us. Today, that future is at risk,"chief executive Eric Artz wrote in a letter to co-op members this week.
"We are in the throes of an environmental crisis that threatens not only the next 81 years of the co-op, but the incredible outdoor places that we love."
This year the co-op is taking the campaign a step further by encouraging staff and members to sign up to a 52-week action plan to take small steps throughout the year to reduce their environmental footprint.
"As a single company, our impact is limited, but as a community, we can drive change that powers meaningful action beyond our walls," Mr Artz wrote. "As a co-op, we know that many people taking many small steps together can add up to big changes. Collective intention will drive collective impact."
In addition to this initiative, REI pledged to build a future based around a circular economy, work towards zero-waste operations and challenge the outdoor industry to eliminate unnecessary packaging.
As part of this, the co-op is expanding its rentals and used gear businesses, is working toward a 2020 goal of operating as zero-waste and has transitioned away from the use of individual polybags for most own-brand items.
"At REI, our purpose is clear – to awaken a lifelong love of the outdoors, for all. We believe that if we get millions of people to love the outdoors, they will leave it better than they found it," says Mr Artz. "Because when the next generation asks us what we did when the outdoors and the world needed us most, I want to be able to say, 'we did our best'."