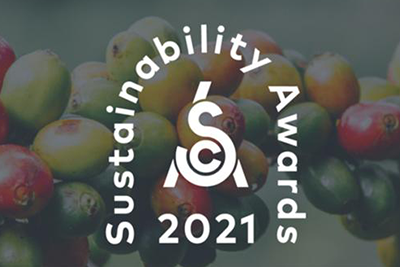 The Speciality Coffee Association (SCA) hosts a series of annual awards to recognize innovations and advancements made in the pursuit of a sustainable coffee.
Pachamama Coffee Cooperative has been named a finalist for the SCA's Sustainability Award for the category Business Model. This award seeks to "recognize individuals, businesses, and organizations that have created innovative projects or business models shown to expand and promote sustainability within the coffee world while inspiring others to initiate similar endeavors."
Pachamama expressed, "We are honored to be recognized as a finalist for this award and wish to applaud all the finalists for their shared dedication to make the coffee better. To be acknowledged by the SCA for the impact we make inspires our farmer-owners, as well as the staff, partners and customers of Pachamama. Leading by example, our founders hope to inspire others in the industry to strive for a better, more equitable and sustainable future for everyone in coffee."
Check out the SCA announcement and a full list of awards finalists.
About Pachamama Coffee Cooperative of Small-Scale Coffee Producers
Pachamama Coffee is a roaster and retailer of specialty coffee collectively owned by thousands of smallholder farmers in Africa and Latin America. The federated co-op was founded in 2006 by five pioneering producer groups from Peru, Nicaragua, Guatemala, Mexico and Ethiopia, who pooled their resources to create their own coffee company in California. By working together, across borders and with an US-based staff, Pachamama's founding members were able to make this leap forward, forming the first global cooperative in North America that's owned by farmers outside of the country. 
Visit them at https://pachamamacoffee.com.