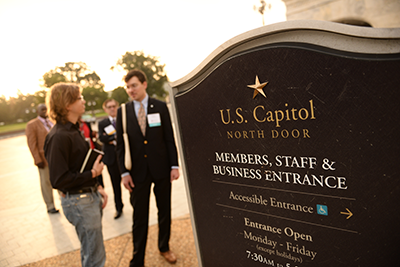 On July 29, the U.S. House of Representatives passed a package of seven bills to fund the federal government in Fiscal Year 2022. Several provisions important to co-ops are included in this package, specifically in the Agriculture bill and the Financial Services and General Government bill.
U.S. Department of Agriculture
Rural Cooperative Development Grant (RCDG) program – the bill maintains $5.8 million for technical assistance grants available to cooperative development organizations to support the start-up, expansion, innovation, or improvement of cooperative businesses in rural America. While this does not match NCBA CLUSA's request for an increase, level funding rejects the recommended cuts included in the FY22 budget request.
Socially-Disadvantaged Group Grant (SDGG) program – the bill also maintains level funding for SDGG at $3 million. SDGG provides grants to cooperative development centers or directly to cooperatives to support cooperative business development to socially-disadvantaged groups.
International Food Assistance:
The legislation contains $2 billion for international food aid and to promote U.S. agricultural exports overseas, including $1.74 billion for Food for Peace grants and $245 million for the McGovern-Dole International Food for Education and Child Nutrition program.
U.S. Small Business Administration
Language related to the implementation of the 2018 Main Street Employee Ownership Act was included in the accompanying report to the funding bill. Specifically, the report language cites the requirement from the Main Street Employee Ownership Act for SBA to "make structural changes in SBA lending programs to ease the challenges faced by employee-owned businesses in accessing financing." The report language also cited the obligation of SBA to ensure that the Small Business Development Centers are equipped "to provide assistance on structure, business succession and planning…education and outreach to businesses, employees and financial institutions about employee-ownership, including cooperatives and employee stock ownership plans; provide technical assistance to assist employees' efforts to become businesses; and assist in accessing capital sources."
This report language is significant in that it can indicate to the Small Business Administration that Congress remains focused on this issue and attentive to the full implementation of the Main Street Employee Ownership Act.
In addition to the five remaining appropriations bills to be passed by the House, the Senate has yet to pass its 12 appropriations bills before the two versions can be compromised ahead of the end of the fiscal year on September 30, 2021. As this process continues, NCBA CLUSA will continue to advocate for robust investments in cooperative development and opportunities for cooperative businesses.