From financial independence and desegregated housing, to small farmer empowerment and food security, cooperatives are an integral part of the Black experience that has often been silenced. Cooperative ownership continues to play a significant role in social and economic development in the Black community.
Register now and join NCBA CLUSA and a panel of academics, co-op leaders, activists and entrepreneurs at the National Press Club on Monday, February 13, from 3:30 – 5 p.m. for a discussion exploring "The Power of Cooperative Ownership in the Black Community."
Our panelists will discuss the historic role cooperatives have played in generating economic opportunities for Black Americans and explore the potential of cooperatives to drive economic growth and social progress in the U.S. and globally.
Coinciding with Black History Month observances, this panel will offer a unique perspective on the Black experience in the U.S., arguing that co-ops not only should be—but have historically been—a social justice tool within Black communities.
Moderator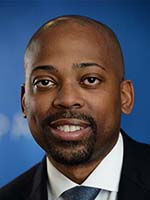 Ellis Carr
Ellis Carr has addressed social and economic justice issues that impact underserved communities during his two decades of work in the financial services and community development sectors. That effort continues in his role as President and CEO of Capital Impact Partners, a nonprofit Community Development Financial Institution (CDFI) that helps transform underserved communities into strong, vibrant places of opportunity. Among his institutional priorities, Carr leads Capital Impact's 2020 Strategy, an ambitious agenda anchored by four strategic pillars: addressing systemic poverty, building equitable opportunities, creating healthy communities and ensuring inclusive growth.
Panelists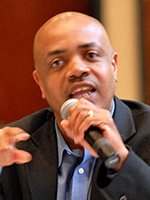 Cornelius Blanding (invited)
Cornelius Blanding is Executive Director of the Federation of Southern Cooperatives/Land Assistance Fund. Prior to serving as the Federation's Director of Marketing and International Development, Blanding was a development project manager for nearly a decade, spearheading special initiatives in Africa, the Caribbean and the southern U.S., including disaster relief initiatives after Hurricane Katrina and the 2010 earthquake in Haiti. Blanding also directed a U.S. Department of Labor funded rural workforce development project, and headed a project with the Natural Resources Conservation Service on conservation practices and easements for Federation member farmers. Blanding works closely with the Federation's Cooperative Development Team in nationally and internationally promoting the cooperative movement.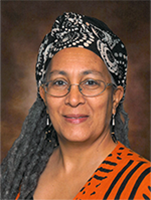 Jessica Gordon Nembhard
A cooperative ambassador, political economist and community economic development expert, Dr. Jessica Gordon Nembhard is author of Collective Courage: A History of African American Cooperative Economic Thought and Practice (Pennsylvania State University Press, 2014). The result of 15 years of incisive research, the book solidifies Gordon Nembhard as a historian of cooperative empowerment and transformation within low-income and minority communities. Gordon Nembhard is Associate Professor of Community Justice and Social Economic Development in the Department of Africana Studies at John Jay College, City University of New York (CUNY); Director of John Jay's McNair Post-Baccalaureate Achievement Program; and an affiliate scholar with the Centre for the Study of Co-operatives at the University of Saskatchewan, Canada. She is also a 2016 inductee to the Cooperative Hall of Fame.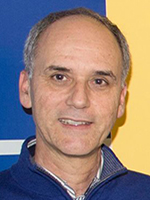 Alex Serrano
Alex Serrano is Vice President of Strategic Development for the National Cooperative Business Association CLUSA International (NCBA CLUSA). He has spent the past 30 years working primarily in Africa in the areas of rural group business development and market linkages. From 2001 to 2005, Serrano served NCBA CLUSA's Senior Manager for Southern Africa. From 2006 to 2007, he managed the NCBA CLUSA Regional Office in Maputo, Mozambique in addition to his leadership of the organization's work in Southern Africa. Prior to that position, Serrano was NCBA CLUSA's Country Director in Mozambique, where he helped develop a network of more than 500 rural group businesses. In 2014, Serrano oversaw an 18 percent increase in NCBA CLUSA's operational budget and has a 60 percent win rate on submitted proposals. He is the 2015 recipient of InsideNGO's 2015 Practitioner Excellence Award for Cross Operations—a recognition spanning multiple operational areas.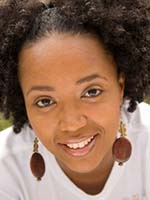 LaKeisha Wolf 
LaKeisha Wolf works at the intersection of social justice, arts, culture and entrepreneurship. As Executive Director of the Ujamaa Women's Collective, Wolf advances the cooperative development of emerging Africana women-owned craft industries. She has more than 15 years experience in community, organizational and leadership development, consulting with numerous organizations including Sankofa Community Empowerment, Inc., Community Human Services Corporation, The Legacy Arts Project, Inc., and the Alliance for Police Accountability. LaKeisha holds a Bachelor's Degree in Communications from Penn State University (2001) where she served as Black Caucus President, helping to establish the State of Pennsylvania's first Africana Research Institute at PSU. In addition, she's a graduate of NASCO Institute's Emerging Cooperative Leaders Program.
While this event is free, registration is requested. Please take a moment now to register!