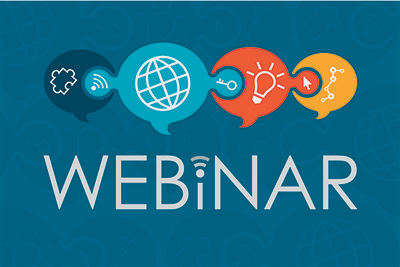 Speaking during a webinar hosted by the American Sustainable Business Council last week, NCBA CLUSA president and CEO Doug O'Brien said worker ownership is a solution to many of the issues that businesses are facing, including succession planning for retiring business owners and economic inequality.
For many, the link between hard work and reward has grown more tenuous, generating insecurity around retirement and stifling the entrepreneurial spirit that creates businesses and helps them thrive. The webinar made the case that worker-owned cooperatives, Employee Stock Ownership Plans (ESOPs), union co-ops and other hybrid models are gaining traction and helping to redefine capitalism.
"Policymakers are hungry for ideas that can empower people and address inequality, and the cooperative business model has been proven to do this," O'Brien said. "We're in a cooperative moment when people feel excluded from the narrative, so they turn to empower themselves and their businesses through worker ownership."
While the webinar was designed to make the case that employee ownership is a strategy to strengthen the American middle class, it can also strengthen individual businesses, said Dan Wolf, president of Cape Air, which is 30 percent employee-owned.
"When you have … engaged and enthusiastic employees who are invested in the outcome of the business, it's a completely different experience. Everyone benefits from this business model," Wolf said.
Because they are owned by their workers, employee-owned businesses are also better able to evolve and innovate to meet the needs of their communities.
Matthew Gomez, counsel to Rep. Nydia Velazquez (D-NY), who chairs the U.S. House Committee on Small Business, also spoke on the webinar, offering an update on the Main Street Employee Ownership Act. Passed in 2018, the act is designed to even access to financing programs from the U.S. Small Business Administration (SBA) for employee-owned businesses. The shared ownership structure of a cooperative business makes SBA's current personal guarantee requirement nearly impossible to fulfill when attempting to access SBA financing.
Stakeholders, Gomez said, are currently working on a letter to the SBA with Small Business Development Center components that will focus on followup and implementation of the bill, which is stalled until an alternative to the personal guarantee can be settled on.
In September, more than 100 cooperative organizations, led by NCBA CLUSA, requested a Congressional hearing on SBA's implementation of the act with the goal of working toward a solution that both upholds the intent of Congress in the Main Street Employee Ownership Act and levels the playing field for cooperative businesses.
The webinar was a preview of ASBC's Sustainable Business & Advocacy Summit in December on making capitalism work for everyone.