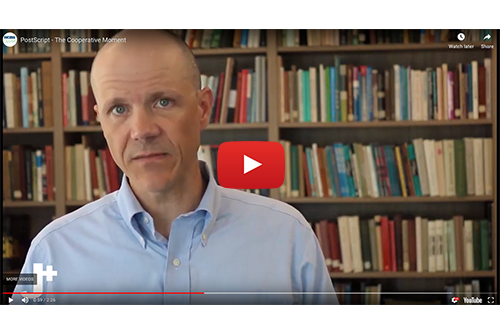 As job insecurity, growing inequality and the changing nature of work continue to alienate people from their economy, businesses and communities, cooperatives have an opportunity to create solutions that empower people.
This opportunity is a unique cooperative moment. On our latest episode of PostScript, NCBA CLUSA President and CEO Doug O'Brien invites more cooperators to be active participants in capturing the potential of this moment.
Watch this episode to learn how you can help, and be sure to subscribe to the Cooperative Business Journal to be the first to get our Winter 2019 issue and future episodes of PostScript.