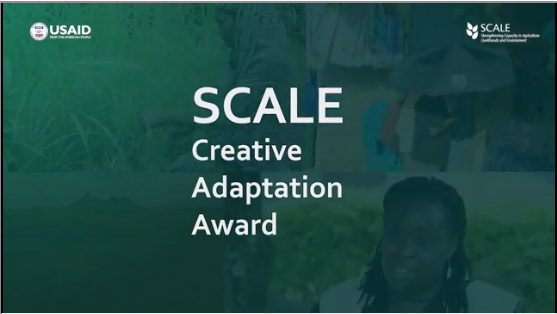 NCBA CLUSA's PROMAC II project (funded by the Embassy of Norway in Maputo), was selected as a finalist for the SCALE Creative Adaptation Award for its drone and SMS support for crop monitoring and extension services. This system can detect problems in crops before the human eye can see it and will alert farmers up to three weeks before crop development is effected.
The SCALE Creative Adaptation Award highlights the most creative innovations for delivering aid and programming in the face of COVID-19 by partners implementing USAID Bureau for Humanitarian Assistance (BHA)-funded emergency and development activities, as well as those working on other donor-funded programs that have relevance to the food security implementing community.
"Our work didn't stop during the pandemic. We didn't want the impending health crisis to compound with a potential food and agriculture crisis as well."- NCBA CLUSA Mozambique Director, Carolina Reynoso Pieters, explained the importance of not only continuing work throughout the pandemic but also expanding new innovations.
Watch this short video for more information and learn about the other winners: