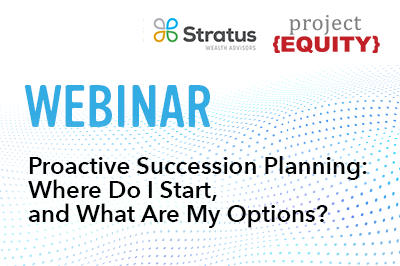 Based on Census Bureau data, baby boomers own an estimated 2.5 million small businesses that employ more than 25 million people. As these business owners age, one of their most important decisions will be how to transition ownership of their company.
But according to a Wilmington Trust survey, upwards of 60 percent of baby boomers who own a business have no succession plan. In many instances, the owner does not know where to start or is not familiar with the options available, such as employee ownership transitions.
To break down what can feel like an overwhelming process, Stratus Wealth Advisors and Project Equity are teaming up to provide an overview of the succession planning process. Held on Wednesday, March 3 from 3-4 p.m. EST, "Proactive Succession Planning: Where Do I Start and What Are My Options" will give you the tools to confidently begin your planning journey. You'll leave knowing you have the right information and can contact the right professionals.
ABOUT OUR PRESENTERS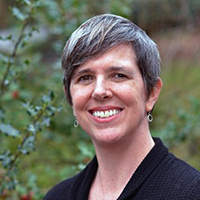 Hilary Abell was "bit by the cooperative bug" when she was a worker-owner at Equal Exchange in the 1990s and forever changed by witnessing how Latin American farmers used coops to transform their communities. After a decade of internationally focused community empowerment work, Hilary has worked in coop development in the Bay Area since 2003. As Executive Director of WAGES (since rebranded to Prospera), she led the organization through a period of major growth, resulting in a network of five worker-owned green cleaning businesses that created 100 healthy, dignified jobs for low-income women. Worker-owners increased their family incomes by 40-80%, built assets through robust profit sharing, and gained business skills and social capital.
Hilary co-founded Project Equity while writing Worker Cooperatives: Pathways to Scale and consulting for coop development initiatives and nonprofits. For her work with Project Equity, Hilary was awarded Presidio Graduate School's Big Idea Prize in 2013, an Echoing Green Fellowship in 2014, and a 2016 Local Economy Fellowship. She has her B.A. from Princeton University and her MBA in Sustainable Management from Presidio. In her spare time, she can be found powering up a hill on her road bike or nesting with her wife and three kittens.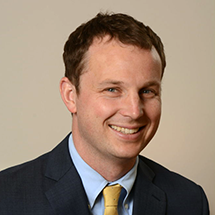 Sam Brownell, CVA, CFA, MBA has been a financial professional since 2006 and formed Stratus Capital Management in July 2013 to provide goals-based investment management to individuals and small businesses. As the firm grew, an increasing number of small business clients, including members of purchasing cooperatives, sought Sam's advice on their own business growth issues, including valuation, tax strategy, business continuity planning and succession planning. In 2019, Sam obtained the CVA certification from the National Association of Certified Valuators and Analysts (NACVA) in order to better serve his business clients.
Sam earned his BA in Economics from Loyola University in Maryland and his MBA from the University of Maryland's Robert H. Smith School of Business.  Prior to forming Stratus, Sam worked in trading and research at two investment banks, where he became a CFA Charterholder, and was an economic consultant analyzing structured financial products and other fixed income securities.
Sam and his wife Sara live in Kensington, Maryland, with their sons Felix and Finn. In his free time, Sam gives back to his community by coaching swimming in the DC area and is an avid fly fisherman.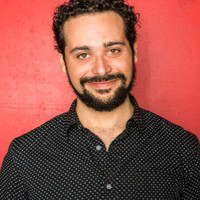 Miyaka Cochrane is a multidisciplinary partnership manager who has spent time managing and growing businesses in food, accommodation, technology, and arts industries.
In Texas he worked with small chain restaurant Freebirds to grow into a multi state brand by opening restaurants, implementing new procedures, and employee development. Returning to his home state of California, he transitioned into the accommodation tech world to help vacation home owners and managers expand their businesses through technology and partnerships. In 2017 he joined industry nonprofit HEDNA where he was elected and served on the Future Leaders board to shape the future of the industry. He studied ensemble based physical theatre at the Dell' Arte International School, and continues to be active in the bay area theatre scene as an actor, clown and puppeteer.
He brings his skills of collaboration, communication, and problem solving from across industries to the business development team of Project Equity, working with partners and businesses to transition into employee owned business models.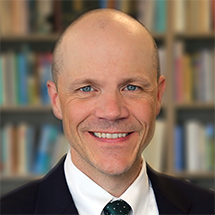 Doug O'Brien is the President and CEO of the National Cooperative Business Association CLUSA International (NCBA CLUSA), where he works with the cooperative community, both domestically and internationally, to deepen its impact on individuals and communities. NCBA CLUSA is the primary voice for cooperatives in the U.S. that use the cooperative business model to empower people in their businesses and communities. Doug has been with NCBA CLUSA since 2016, where he served as the Executive Vice President of Programs before becoming President and CEO in January 2018.
Before coming to NCBA CLUSA, Doug led the work of the White House Rural Council and served in top positions at the U.S. Department of Agriculture Rural Development, a community economic development agency with over 40 programs and 5,000 employees that annually finances more than $30 billion dollars. Doug has also worked in the U.S. Senate, U.S. House and for two governors. His experience in academia includes teaching, researching and writing at the University of Arkansas Agricultural and Food Masters in Law Program and Drake University Law School.
Doug grew up on a diversified farm in Dubuque County, Iowa, and holds degrees from Loras College (Dubuque, Iowa), the University of Iowa Law School, and the University of Arkansas Masters in Agricultural and Food Law Program. He lives in Takoma Park, Maryland, with his wife, Alisa, who works in policy and communications consulting. He enjoys biking, travel, spending time with his three children, and his memberships in several consumer co-ops and credit unions.