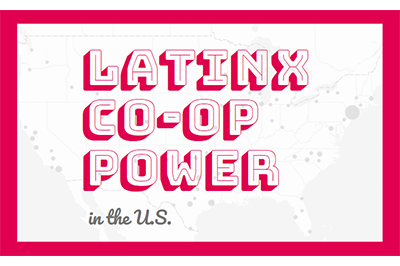 Latinx cooperators drive significant, dynamic cooperative development throughout the U.S. Latinx cooperatives are growing, with concentrations in the worker cooperative and credit union sectors, according to Latinx Co-op Power in the U.S.
This new report is the result of research conducted by the University of Wisconsin Center for Cooperatives' Esther West in collaboration with Dr. Jessica Gordon Nembhard, professor of Community Justice and Social Economic Development at the John Jay College of Criminal Justice, City University of New York. The project was supported by a grant from the Cooperative Development Foundation's Cooperative Education Fund.
The report measures current Latinx cooperative activity in the U.S., identifying 180-plus Latinx co-ops nationally. New York and Texas hold the largest concentration, followed by California and North Carolina. The co-op model is a tool for Latinx people to actively take power over their own lives—particularly amidst widespread discrimination and pay disparities. Co-op trends reflect broader trends around Latinx entrepreneurship, particularly Latinas, and there are many opportunities to explore in further sharing the co-op model as a tool for Latinx social entrepreneurs.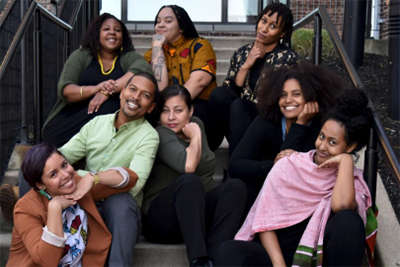 The following key findings from the research stand out:
Wide Array
There is a wide array of Latinx co-ops in the U.S. They are not limited to one industry, membership type, or region.
Patterns & Clusters
Clusters of cooperative activity were identified in New York City and within the worker cooperative and credit union sectors.
Opportunities
There are many potential opportunities for collaboration, joint learning, and mutual support between cooperative and non-cooperative U.S. Latinx communities.
View the full report in English and Spanish, findings and maps on the Latinx Co-op Research page.
Throughout Hispanic Heritage Month (September 15 – October 15), the University of Wisconsin Center for Cooperatives is highlighting Latinx cooperatives and exciting report findings. Follow them on Facebook, Instagram, and Twitter to learn more.