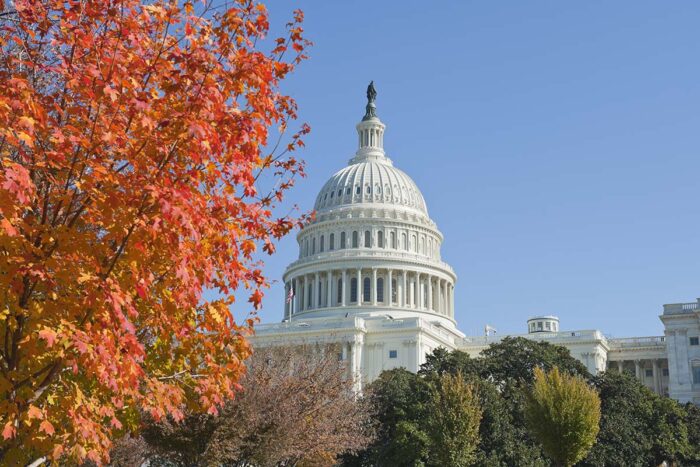 The U.S. House of Representatives introduced a resolution on October 30 that supports the designation of October as National Co-op Month, commends the cooperative business model for its contributions to the economy, and expresses confidence in cooperatives to deliver on their track record of success.
Rep. Mark Pocan (D-WI) and Rep. Jim Baird (R-IN), co-chairs of NCBA CLUSA's bipartisan Congressional Cooperative Business Caucus, led the resolution with Rep. Jamaal Bowman (D-NY) as a co-sponsor. The resolution was referred to the House Committee on Energy and Commerce for further consideration.
Celebrated by cooperatives nationwide during October, National Co-op Month is an annual opportunity to raise awareness of a proven way to do business and build resilient, inclusive economies. Under the theme, "Owning Our Identity," this year's Co-op Month is also a chance to lift up what makes cooperative businesses unique in the marketplace. Guided by a set of shared principles and values—among them democracy, equity and solidarity—co-ops are hardwired for economic and societal transformation.
NCBA CLUSA is encouraged to see ongoing support for cooperatives in Congress through actions such as this resolution.