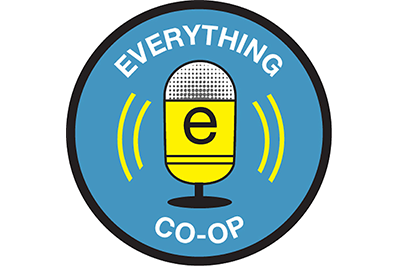 Ron Hantz, board president of the Network for Developing Conscious Communities (NDCC) will appear on Everything Co-op on Thursday, September 26. A weekly exploration of the impact and potential of the cooperative business model, Everything Co-op aims to generate interest in and support for the cooperative movement.
Hosted by Vernon Oakes and conversational in format, the show is streamed live at worldcnews.com every Thursday from 10:30-11:30 a.m. EDT. Everything Co-op also airs live in the Washington, D.C. Metropolitan Area on WOL 1450 AM—Radio One's premiere talk radio station.
This week, Vernon and Ron will discuss the network's upcoming 2019 Symposium: Racial Equitable Community Development, and how it uses cooperative principles to build economically sound and equitable communities.
The Network for Developing Conscious Communities was founded 2014 as a 501(c)(3) non-profit community development membership organization. Through implementing principles of conscious community development, the organization seeks to build economically cooperative and equitable communities through transparency, inclusiveness and collectivism. NDCC successfully works to improve financial sustainability, encourage business ownership and increase residential real estate ownership in black neighborhoods.
Listen to archived episodes—including NCBA CLUSA's centennial podcast series in partnership with Everything Co-op—at everything.coop.