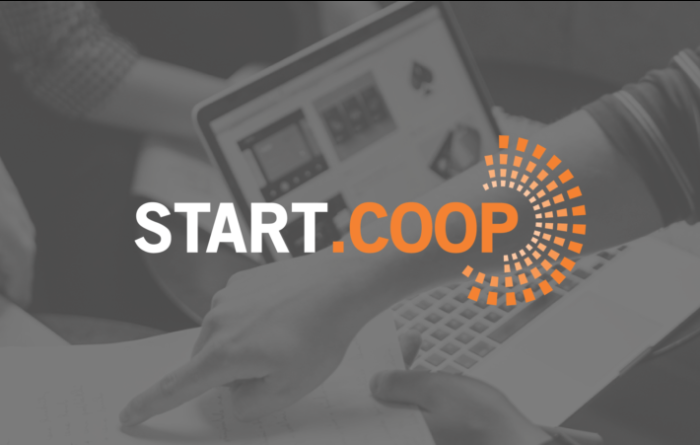 Applications are now open for the 2021 Start.coop cohort through Nov 6th! Next year's class will each receive $10,000 cash, and the opportunity for up to $50,000 more at graduation.
The Start.coop accelerator seeks applications from cooperative start-ups from across North America with potential for transformative impact at scale. The 16-week virtual accelerator program involves five core elements:
Coaching: Receive individualized coaching sessions from the Co-Directors, Greg Brodsky and Jessica Mason to help you set and achieve your business growth goals.
Curriculum: Dive deep into a robust learning experience for entrepreneurs focused on building real world business skills so you can succeed and scale. Start.coop draws on a community of world-class experts who deliver learning modules that range from customer research and market validation to finance and governance.
Mentorship: Connect to the brightest minds in the larger co-op and startup communities for individualized strategic guidance and support.
Platform Services: Access curated and discounted access to top business management tools and services (e.g. legal, accounting, CRM, and marketing tools) saving you time and money during the critical start-up phase.
Investment: Start.coop invests $10,000 cash into your co-op and provides over $10,000 of in-kind services. The organization works closely with you to secure additional financing from individual and institutional investors, co-op loan programs, and philanthropy. Additionally, high performing graduates will be eligible to share in follow-on funding of up to $50,000.
2021 Program Dates 
The 16-week program will run from March through the end of June 2021. To make the program safe and accessible for all qualified applicants, the entire program will be conducted online.
For more information, take a moment to check out the selection criteria and read FAQ's.
Application 
The application will be live on the Start.coop website between October 26 and November 8, 2020.
The application is designed to mimic a pitch process and it includes many of the questions you get from potential partners and investors. The intent is for you to share information that you have readily available or develop answers that you'll need along your start-up journey anyway.  Depending on how far along in your journey you are, the application should take somewhere between 30 and 60 minutes to complete.
It consists of a series of short- and long-answer questions and you will also be asked to submit a 60-90 second video of you explaining your business at the end of the application. You are also welcome to submit a pitch deck (optional). As you plan your video, these examples from the 2020 class  — here, here, and here  — will give you an idea of the kind of content we'd like to see. Please note, these videos were prepared for our graduation event and received some professional polish; your video can simply be you talking straight into the camera, and pitching us on the problem you are trying to solve, your proposed solution, and an explanation of how it works.