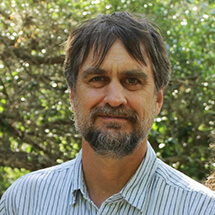 Tune in to WOL 1450 AM, 95.9 FM and WOL Live Stream May 5, 2022, 10:30 am EDT, for Everything Co-op, hosted by Vernon Oakes. This week Vernon interviews Stuart Reid, Executive Director of the Food Co-op Initiative (FCI). Vernon and Stuart will discuss his experience and accomplishments at FCI, along with his projections and plans for the future.
Stuart Reid began his career in grocery as a carry-out and stock clerk for the Windom, Minnesota Hy-Vee store back in 1972, never believing for a minute that he would still be working in the grocery business 40+ years later. He probably wouldn't if he hadn't discovered food co-ops in Minneapolis when he moved there for college. Since then, he has volunteered, co-managed, managed, and served on the boards of many food co-ops, worked for the co-op-owned DANCe warehouse, and helped open the Just Food Co-op in Northfield as their first general manager. Ultimately, Stuart became the first Executive Director of the Food Co-op Initiative.
The Food Co-op Initiative is fast approaching a major transition as Stuart announced that he is retiring this year. Founded in 2005 as an experiment in improving the startup path for new food co-ops, FCI incorporated in 2010. Twelve years later, Stuart's retirement comes at an exciting time for FCI. New inquiries from communities interested in starting food co-ops are coming in at a record pace with growing numbers in smaller rural and metropolitan communities of color—both areas neglected by mainstream grocers and suffering food insecurity. Right now, FCI is working with 93 communities that have active startup efforts and have additional inquiries from 84 groups considering moving forward. FCI's support is helping improve both economic and social welfare where it is needed most.
In recognition of Stuart's contributions to the success of FCI and to position the organization for the future, FCI is launching a new Endowment Fund to ensure that it has the resources needed for the tasks ahead. FCI relies entirely on grants and donations to support its mission, and to provide services to startup organizers and development colleagues for free. This endowment will help bridge the gap in years where other grants and gifts fall short and will enable FCI to continue to accomplish its mission of helping communities take control of their own future by building food co-ops.