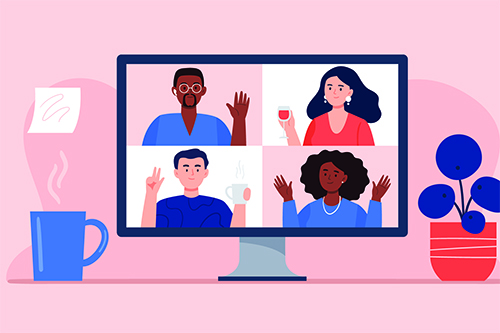 Have you marked your calendar for NCBA CLUSA's next Co-op Circle event? If not, we invite you to join us at August's Co-op Circle Happy Hour, which will offer a free opportunity to connect and engage with fellow cooperative professionals on trending topics, timely challenges and tips for co-op pros.
Co-op Circle Happy Hour will meet on Friday, August 11 from 1-2 pm EDT.
This month's event will feature an interactive game of Jeopardy testing your cooperative knowledge, with prizes for our winners including a ticket to the 2023 Cooperative IMPACT Conference. Can't join us for IMPACT 2023? Celebrate your victory with one of our swag bag prizes instead.
Every month we meet to enjoy great conversations with members and stakeholders across the co-op community, making new connections that assist and support the work of each co-op professional. Our discussion style is intended to empower your questions and comprehension through an active and thought-provoking discussion. Join us on Friday to mix and mingle with other NCBA CLUSA members and get plugged into our Circle Community.
For more details on joining this week's happy hour, log in to your Circle account and navigate to the "Events" tab.
Not a member? Click here for more details on creating an account. For additional assistance, email NCBA CLUSA's Membership team at membership@ncba.coop.