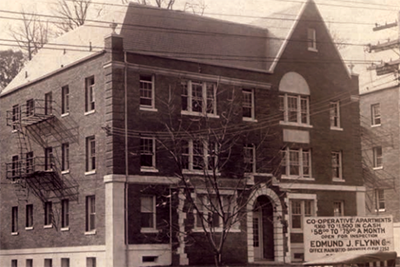 Throughout 2020, the DC Cooperative Housing Coalition (DC CHC) is celebrating 100 years of housing co-ops and the communities they build in Washington, DC with a book and short film that trace the history and contributions of housing co-ops in the nation's capital.
In 1920, ten rental apartment buildings in Washington, DC converted to cooperative ownership. Since then, the housing co-op sector has steadily grown. Today, the District is home to approximately 15,000 cooperative housing units and is second only to New York City in the concentration of housing co-ops.
The book and short film, both called "The Good Life: 100 Years of Housing Cooperatives in Washington, DC," illustrate why housing co-ops have built a legacy of stable, sustainable communities in the District.
To mark 100 years of housing co-ops in the District, Washington, DC Mayor Muriel Bowser released a proclamation congratulating DC CHC for their "tremendous contributions" to the city and efforts to "afford individuals and families an opportunity at home ownership and a stake in the economic future of their communities."
Mayor Bowser also noted the coalition's role in helping to pass the Cooperative Housing Procedure Act, "which allows a fair and equitable assessment of real property owned by cooperatives."