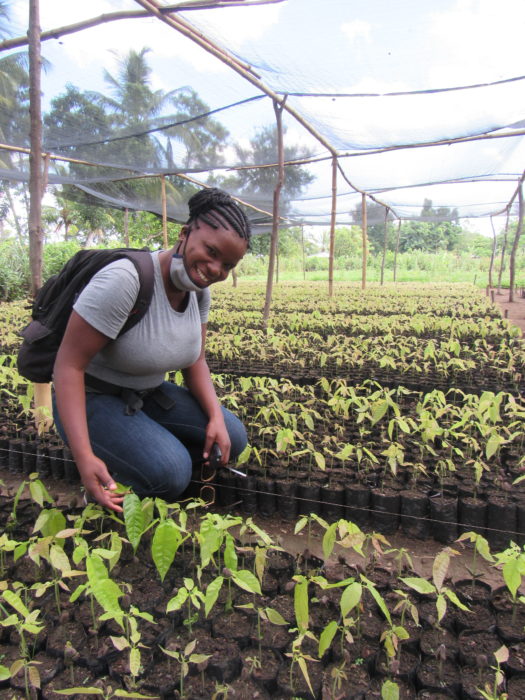 Located on the northern shore of Haiti, the Federation of Cacao Cooperatives of the North (FECCANO) started in 2001 when 1,777 smallholder cacao farmers united on the principle that farmers should be able to make a living wage off their work. Today, this social enterprise is owned by 4,000 smallholder farmers from eight small agricultural cooperatives. Women also make up nearly 42 percent of the owners.
FECCANO partners with NCBA CLUSA on the USAID Reforestation Project  funded by the U.S. Agency for International Development (USAID). In partnership with the project, FECCANO is increasing permanent tree cover and improving agroforestry on 1,000 hectares in rural Haiti. The project, implemented by Chemonics and NCBA CLUSA, has provided FECCANO with technical assistance to support the Federation's crowdfunding campaign.
FECCANO's work encompasses the commercialization of organic and ethical cacao, agroforestry and regenerative agriculture. Through their federation, smallholder Haitian farmers can access equitable cacao markets directly, bypassing speculators and middlemen. FECCANO provides training to farmers on cacao production, maintenance and regeneration of cacao trees and certification.
Through its ownership structure, regenerative agricultural practices, and youth employment mechanisms, FECCANO embraces the cooperative principles and the United Nations Sustainable Development Goals of gender equality and equity, sustainable communities, and decent work and economic growth,
In Haiti's agricultural sector, the minimum wage is 385 gourdes[1], or $3.41 a day. High interest rates and other factors have excluded smallholder farmers and small businesses from financial services.Consequently, FECCANO's farmers had to "bootstrap" their way to support rural economies and create dignified employment for themselves. As cooperators and certified small producers, they have successfully produced traceable and ethical cacao. In fact, FECCANO is the first Haitian enterprise and farmers' co-op to export fermented cacao. This is important because fermented cacao enables smallholder farmers to get a premium price for their harvest.
In fact, FECCANO is the first Haitian enterprise and farmers' co-op to export fermented cacao.
Despite its accomplishments, FECCANO is still an underdog. NCBA CLUSA is proud to support the launchof FECCANO's #4000Strong4Haiti crowdfunding campaign. The Federation's smallholder farmers are negatively impacted by the barriers to capital access and logistics issues worsened by COVID-19. Because of cacao's sensitivity to water stress, frequent rainfall and hurricanes have been hurting the harvest quality.
This hurricane season poses a threat to 500,000 lbs. of cacao, the main livelihood for FECCANO's 4,000 farmers and their families.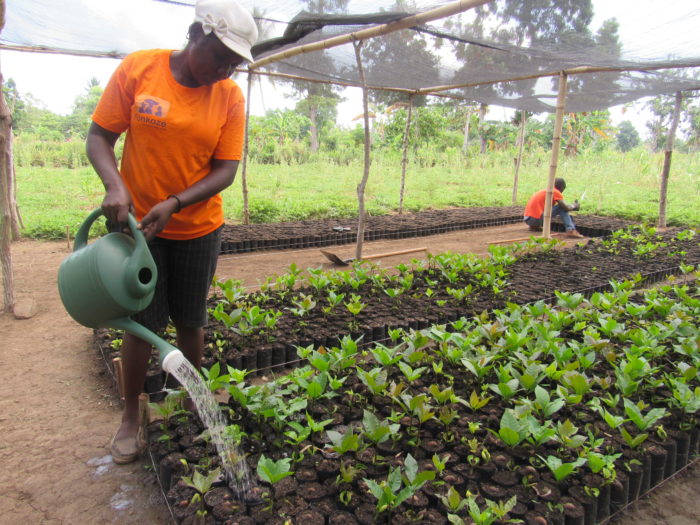 For its 4,000 smallholder farmers FECCANO is trying to crowdfund a total of $42,000 ahead of the next harvest. With $12,0000, FECCANO will be able to repair damaged cacao drying areas and purchase protective materials to safeguard the next harvest from heavy rain. Because the farmers currently dry the harvest directly on the ground, the repair will improve the cacao quality for this upcoming harvest and beyond. An additional $30,0000 will help build 1,000m2 post-harvest drying areas serving 632 farmers. The new drying areas will increase the volume of cacao exported by 25 percent.
Because FECCANO aligns with the cooperative values of equity, respect, and solidarity, you are invited to join NCBA CLUSA as we align our giving with those values in support of smallholder farmers. The Cooperative Development Foundation (CDF) has generously donated its crowdfunding management fees and the use of its crowdfunding platform to the FECCANO crowdfunding campaign.
Will you join this group of self-determined farmers on this exciting phase of their cooperative journey?
[1]Haiti – FLASH : Increase of Minimum Wage, all the details – HaitiLibre.com : Haiti news 7/7
https://www.haitilibre.com/en/news-29201-haiti-flash-increase-of-minimum-wage-all-the-details.html