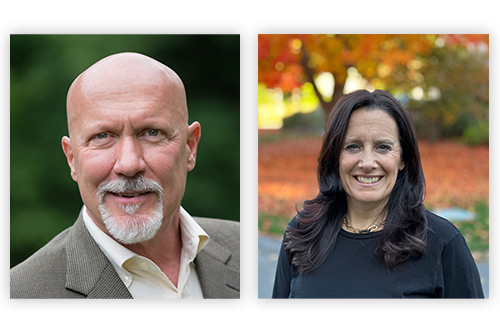 Tune in to WOL 1450 AM, 95.9 FM and WOL Live Stream on Thursday, April 6 at 10:30 am EDT for Everything Co-op, hosted by Vernon Oakes. Vernon and this week's guests, Bob Allnutt and Leslie Nordin, will discuss how co-ops are solving housing needs for disabled adults, and the role of The Neighborhood of Maryland, Inc.
The Neighborhood of Maryland was established in 2021 as a charitable non-profit to facilitate the creation of a community focused on addressing the requirements of special needs adults. It now comprises two distinct entities. The public benefit, non-profit will build and own a regional community center catering to the special needs population in general. The privately funded housing cooperative comprising primarily of special needs parents will develop and own the adjacent residential community.
Bob Allnutt is a real estate broker and developer in Maryland suburbs of Washington, DC. Bob and his wife Amy are parents to three children, daughters Elizabeth and Emma, and their son Jack. Non-speaking and autistic, Jack learned to communicate via typing at age 10 and was mainstreamed in the public school system. Now 21, Jack has graduated from high school and will start college to pursue his interest in finance. Jack was one of the stories featured in the 2017 documentary Far from the Tree, based on the Andrew Solomon bestseller.
Bob has used the knowledge and contacts accumulated from over 40 years of real estate experience—supplemented by zealousness, passion and urgency created by the needs of Jack and his peers—to create a community for which no template existed. Bob has a degree in finance from Virginia Tech and an MBA from George Washington University. Before launching his own commercial real estate practice in 1995, Bob was a vice president at Boston Properties. Bob enjoys sports, outdoors and music, playing harmonica and singing in a local blues band.
Leslie Nordin is an attorney and mother to Sawyer, who will be a future resident of Big Wave. Since Sawyer's birth in 2004, Leslie has been actively involved with the work of various non-profit organizations. In addition to serving on the Board of Directors of Perkins School for the Blind, Leslie has acted as a public spokesperson for multiple organizations that benefit children and adults with disabilities, including autism and visual impairment.
Leslie's perspective and experiences parenting a child with special needs have been featured on the radio and in print. In 2009, Leslie ran the Boston Marathon blindfolded in an effort to inspire Sawyer and raise awareness of the abilities of people who are blind or visually impaired. Her blindfolded marathon run was highlighted in local media, and appeared in Runners World magazine and the book, Boston, Inspirational Women.
Leslie and her husband, Dayton, are passionate about the mission of Big Wave. They believe that Big Wave will provide Sawyer and many others with an environment where they can establish friendships, engage with their community, and live life at their highest potential. Leslie and Dayton were particularly drawn to the diversity of residents at Big Wave and the level of commitment that all families share.
Leslie has a B.A. in Political Science and a J.D. from Duke University School of Law. Dayton and Leslie are also parents to a daughter, Riley, who is Sawyer's best friend. The family loves to enjoy the outdoors together, including hiking, fishing, kayaking, and much more.