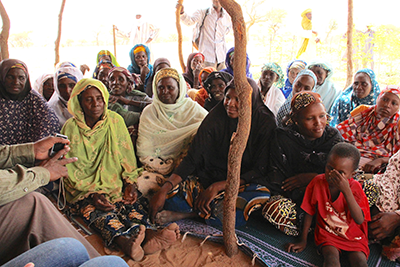 The National Cooperative Business Association CLUSA International (NCBA CLUSA) and the RISE II Sahel Collaboration and Communication activity invite you to join us for the fourth and final webinar in a closeout series celebrating the impact and legacy of the U.S. Agency for International Development (USAID)-funded Resilience and Economic Growth in the Sahel-Enhanced Resilience (REGIS-ER) project.
The final webinar in our series is scheduled for Thursday, March 25 from 10-11:30 am EDT/14:00-15:30 GMT.
During our final webinar, we'll highlight citizen working groups, a community governance model that formalizes locally-led development and institutional capacity-building. Early in the project, REGIS-ER noticed there were limited avenues for civil society actors to formally engage with local government. In response, REGIS-ER worked with community groups and commune government to form 15 citizen working groups in Burkina Faso and Niger that support 1,200 villages. Officially recognized by municipal councils, these groups foster dialogue and accountability between communities and local government as they work together to create positive change. As trusted and vital community institutions, citizen working groups help implement sustainable solutions to local challenges that are integrated into broader regional and national development plans. Our panelists will provide insights into the success of sustaining locally-led development efforts in both countries. We'll also hear from the Mayor of Barsalogho, one of the communes involved in the citizen working group intervention.
Moderated by Doudou Ndiaye, Regional Agriculture Specialist in the Sahel Regional Office for USAID|Senegal, this webinar will feature the following panelists: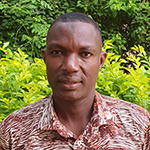 Abdourahamane Laouali
Governance Expert
REGIS-ER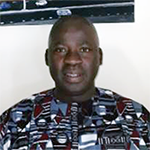 Abdou Diouf
Environmental Legal Scholar
(Independent Consultant)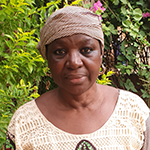 Aï Abarchi Ladoua
Technical Director
REGIS-ER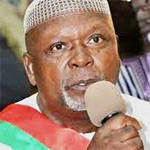 Abdoulaye Pafadnam
Mayor
Barsalogho Commune, Burkina Faso
Register now to learn from one of the longest-running, multi-sectoral resilience activities in the Sahel. As USAID's flagship RISE I activity, REGIS-ER laid the foundation for the next five to ten years of sustained resilience investments and demonstrated what's possible when communities work together to build self-reliance and solve challenges.
This webinar will be conducted in French, with simultaneous English interpretation. Webinar resources will be available in both languages.