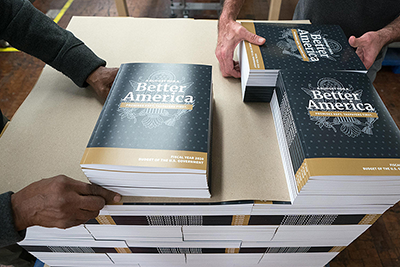 President Trump yesterday released his Administration's budget blueprint for Fiscal Year 2020. While we eagerly await the forthcoming details, this week's topline numbers raise grave concern. NCBA CLUSA is deeply disappointed to see steep cuts to both domestic and international development support for strategies that will help people capture economic opportunity and become more self-sufficient as cooperative businesses.
The president's budget again proposes a dramatic 15 percent cut to U.S. Department of Agriculture programs that are critical to our nation's rural and urban communities. Unfortunately, this budget completely disregards the strong, bipartisan support for USDA programs like the Rural Cooperative Development Program, which Congress reauthorized in the 2018 Farm Bill.
This budget also cuts 24 percent to the International Affairs budget. Now is not the time to abandon approaches like cooperative development that create jobs, contribute to self-sufficiency, and spur local economic growth in the U.S. and around the world.