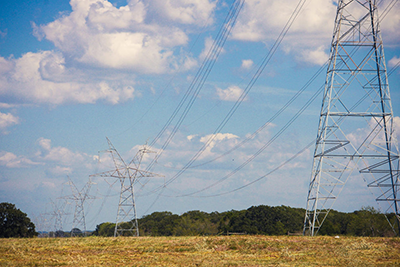 Electric cooperatives will get $485 million in the latest round of loans from the U.S. Department of Agriculture (USDA) to enhance systems that will benefit thousands of members.
The loans, announced in early April, will allow co-ops in 12 states to upgrade and build more than 2,600 miles of power lines. USDA is providing the financing through the Rural Utilities Service Electric Loan Program.
"These loans will enhance rural economic development and help improve the quality of life for people who live and work in rural America," said Joel Baxley, USDA's acting assistant to the secretary for rural development.
The funding includes nearly $7.1 million to help co-ops incorporate smart grid technologies such as computer applications, two-way communications, geospatial information systems and other tools to increase the reliability and efficiency of electric power systems.
In Jefferson City, Missouri, Central Electric Power Cooperative will use part of its $72 million loan to build a backup control center to ensure continuity of operations in the event of a natural or manmade catastrophe, including building structure fires or cyberattacks.
"Cyber hacks that would shut down the primary center but have the backup center operational are a qualifying event," said Christopher Turner, CEO and general manager of the G&T.
The loan will also help the G&T rebuild its transmission system, about 70 percent of which was built in the 1950s and 1960s. "The newly rebuilt lines will have increased capacity to supply higher peak loads and taller and more resilient structures for improved reliability and safety," said Turner.
The loans will go to co-ops serving 12 states: Georgia, Illinois, Michigan, Minnesota, Mississippi, Missouri, New Mexico, North Carolina, North Dakota, South Dakota, Texas and Wisconsin.