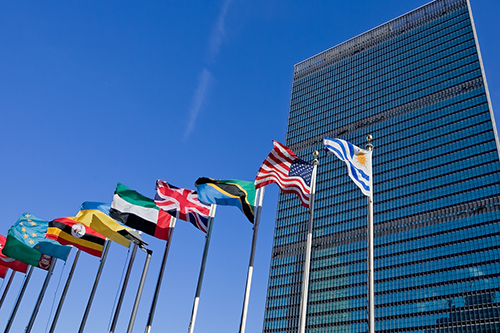 As part of its activities to promote the development of cooperatives worldwide, the United Nations is organizing an exhibition for co-ops at its headquarters in New York from February 19-21, 2019.
The event will be an opportunity for cooperatives to showcase their activities and products and engage with a diverse audience from all over the world. Diplomats representing 193 countries at the UN and many other visitors will have the opportunity to learn about your work and how they can support it.
Participating cooperatives will also have an opportunity to share best practices and lessons learnt, build networks for mutual support going forward, and hear NCBA CLUSA President and CEO Doug O'Brien speak at a UN meeting on cooperatives.
Each cooperative will have a table to display their products, publications and other promotional materials. Exhibitors will have the opportunity to interact with visitors. There will be access to a screen for any co-op wishing to display audio-visual materials and free Wi-Fi to connect to the internet. Although no selling is permitted during the exhibition, exhibitors can provide or collect contact details for followup.
To indicate your interest in participating, or for more exhibitor details, email Andrew Allimadi at allimadi@un.org this week.