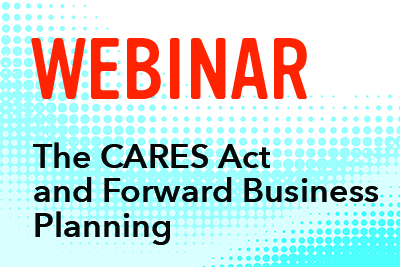 Join NCBA CLUSA associate member Castle Wealth Advisors, a comprehensive financial consulting firm, on Thursday, April 30 from 1-2 pm EDT for a webinar on understanding the Coronavirus Aid, Relief and Economic Security (CARES) Act and government loan programs.
Especially poignant for purchasing cooperatives, buying groups and small businesses, Castle Wealth Advisors will cover some of the latest provisions for the different government loan programs pertaining to the CARES Act and additional planning ideas all business owners should be thinking about for their companies for the remainder of 2020.
During this webinar, Gary Pittsford, President and CEO of Castle Wealth Advisors and his team will be joined by NCBA CLUSA's president and CEO, Doug O'Brien, and Director of Government Relations, Kate LaTour, who will provide a brief update on the current state of legislation.
Opportunities for questions will be provided at the end through a moderated Q&A session.