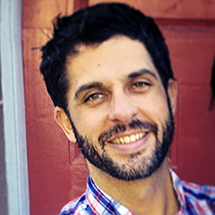 Director, Vendor Relations
The Veterinary Cooperative
Bryan Munson is Director of Vendor Relations for The Veterinary Cooperative. With a bachelor's degree in Communications from Florida Southern College, Bryan has spent the majority of his professional career in Sales and Marketing-related roles, managing relationships for organizations in Entertainment, Food & Beverage and the Cooperative sector. Most recently, Bryan worked as Business Development Manager for NCBA CLUSA.
Wanting to make a more hands-on impact using the co-op model, Bryan was inspired to join TVC by its approach to business and commitment to its members. Having worked with other types of co-ops, Bryan believes purchasing cooperatives like TVC are especially important in the U.S. because they support the independent entrepreneur and enable vibrant local communities to thrive. He's thrilled to work on behalf of the TVC membership to ensure their Main Street businesses have every opportunity to compete with Wall Street and the big box stores.
Outside of the office, Bryan is a big fan of paddle-boarding, skiing and obstacle races. He spent most of his 20s as a starving artist in New York City's independent music scene. He's kept pointed due north by his amazing wife, Christina, their three children and the family dog, Ziggy. Bryan lives in Leesburg, Virginia, just outside Washington, DC.