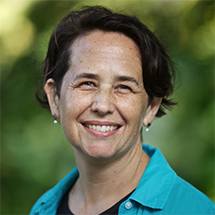 Cooperative Business Support Officer
Cooperative Fund of New England
Carolyn Edsell-Vetter joined the Cooperative Fund of New England (CFNE) in March 2019. As the Cooperative Business Support Officer, she works with Spanish- and English-speaking borrowers to assess project feasibility and connect with culturally-appropriate technical assistance resources. Carolyn came to CFNE after 19 years with A Yard & A Half Landscaping near Boston, Massachusetts, where she led their conversion to a worker-owned co-op in 2013 and served as co-CEO from 2014-2019. Carolyn serves on the board of the Cooperative Development Institute, and holds a bachelor's degree in Religious Studies from Cornell University and an M.Div. from Harvard Divinity School.