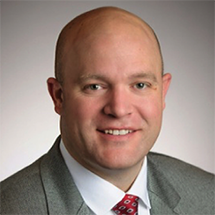 Vice President of Sponsor Relations
Nationwide
Devin Fuhrman first joined the Nationwide family of companies in 2006 as AVP of Sales Development and led the Allied Sales Delivery team in Des Moines, Iowa. In 2010, he and his family relocated to Gainesville, Florida where he served as the AVP of Sales for the states of Georgia, North Carolina, South Carolina and Tennessee. In 2013, he moved back to Des Moines to lead and support initiatives, including the integration of Harleysville, agency mergers and acquisitions, Nationwide awards and recognition programs, agency strategic planning, and a number of other enterprise related projects.
In March of 2014 Devin was appointed as the AVP of West Regional Sales for Nationwide Ag, leading his team in 11 states and supporting both Nationwide Ag Farm and Commercial Ag sales. As of August 2016, Devin has served as the Vice President of Sponsor Relations supporting agriculture through the nine state Farm Bureau relationships, Agricultural Strategic Partnerships and Ag and Food Thought Leadership programs.
Prior to working for Allied/Nationwide, Devin has held sales roles with Heartland Co-op as well as seven years with Progressive Insurance as a Sales Manager and Regional Marketing Manager leading 11 states. He is a graduate of Grand View University and received his MBA from Iowa State University.
In addition to his role at Nationwide, Devin currently serves on boards of NCBA CLUSA, Cooperative Development Foundation, Columbus 2020 Leadership Circle and the Ohio State Vice President's Advisory Committee.