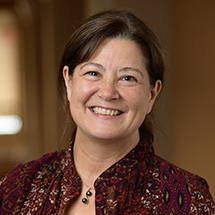 Executive Director
Northwest Cooperative Development Center
Diane Gasaway is Executive Director of the Northwest Cooperative Development Center (NWCDC), a nonprofit organization devoted to assisting new and existing cooperative businesses, from homecare worker co-ops to community solar coops. The center's primary focus is cooperative education and business development to new and existing co-ops throughout Oregon, Washington and Idaho.
Diane became involved with the cooperative movement in 2000 through her work with the Washington Rural Electric Cooperative Association (WRECA) as their Office Manager/Legislative Assistant. In 2003 she joined NWCDC. Since then, they have grown from two to ten employees, providing co-op technical assistance to over 1,500 people annually.
In 2009 NWCDC became a ROC USA® Network affiliate and Diane has been a ROC USA® Board Director since September 2013. A proponent of strategic partnerships, NWCDC is also an active member and promoter of CooperationWorks!, for which Diane is also a Board Director.
Diane is grateful for the opportunity to serve cooperative communities and to her family for supporting this demanding and important work.
Prior to WRECA, Diane spent 13 years in banking services. She received her Masters of Public Administration from The Evergreen State College.