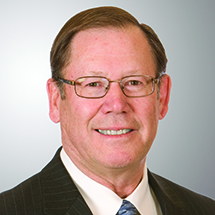 Former Board Chair
CoBank
Everett M. Dobrinski is a third-generation grain and oilseed farmer who recognized at an early age the value of cooperatives in providing essential services that his family farm needed to compete in a global marketplace. A natural leader, Everett served on the board of directors of the Verendrye Electric Cooperative where he became chair in 1990. In that capacity, he was instrumental in financing a new daycare and convenience store in rural Verendrye.
An advocate for cooperative education in the boardroom, schools and universities, and the statehouse, Everett frequently educated members about cooperatives. As an Advisory Board Member of the Quentin Burdick Center for Cooperatives at North Dakota State University, Everett provided valuable advice on the development of curriculum about cooperatives for high school and college students. As a former member of the North Dakota House of Representatives, he championed political engagement and advocated on issues of cooperative taxation, retail wheeling, and territorial integrity.
A CoBank director from 1999-2018, Everett chaired the board from 2008-2018 where he helped CoBank and the Farm Credit System weather the U.S. financial crisis in 2007-2008. His leadership enabled agricultural cooperatives to maintain access to credit.Everett's guidance has positioned CoBank to meet the needs of rural America today and into the future. Everett was honored for his contributions to rural America by the Obama White House as a Champion of Change for Rural America.