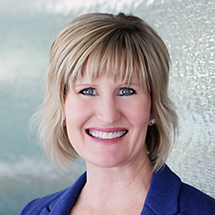 COO
Credit Union National Association
Jill Tomalin has more than 20 years of expertise building high performing teams and infrastructures that transform organizations, driving engagement, profitability and growth. She is a change agent with a history of empowering and motivating talent by embracing an entrepreneurial spirit, accountability and values while aligning to a shared vision. As COO of the Credit Union National Association (CUNA) since 2017, Jill manages and optimizes enterprise resources tightly aligned with the CUNA Strategic Plan to deliver measurable business value. She leads to enable internal operations teams to serve as guardians and stewards of enterprise resources. She advocates the creative process by pushing boundaries and reinvention to envision new futures for member credit unions and the credit union movement.
Jill joined CUNA in 2000 and has held numerous positions primarily centered around organizational development, sales and marketing, and revenue-based solutions. Previously, she served in management roles for Dallas-based Texas Credit Union League (now Cornerstone League) and Madison, Wisconsin-based Credit Union Executives Society (CUES).
Jill earned an MBA and bachelor's degree from the University of Wisconsin-Madison.